Top Tens for 2021: Darren Birch of Black Bombers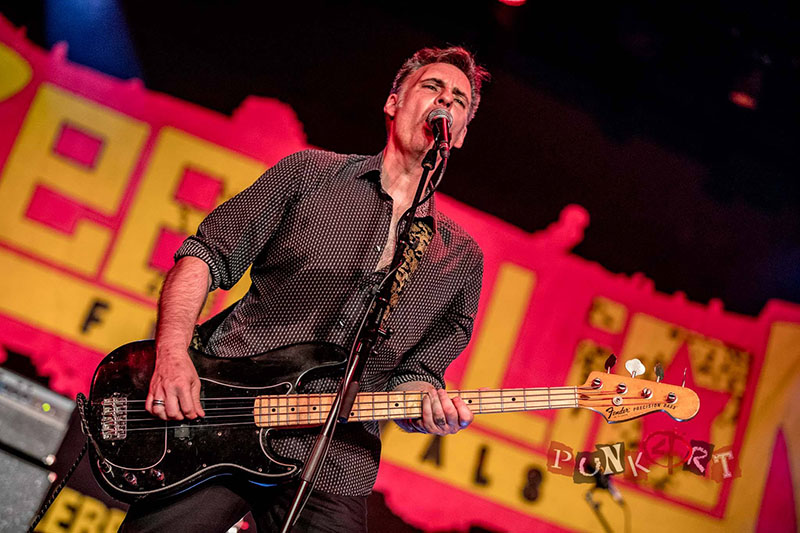 Another year with nothin' to do....!! No gigs to speak of though we did manage to fit in one Black Bombers show just before the years end to blow away the cobwebs..!! Top Ten? Mostly reissues but here goes...
Bored – "Back For More" (Bang!)
A UK Record Store Day release. R.I.P. John Nolan
Endless Boogie- "Admonitions"
The Boogie is indeed endless.
Brian Henry Hooper- "I Won't Bend For You"
Quite possibly my favourite of his solo records.
The Gun Club – "Fire of Love"
Nice reissue of what For me is one of the great rock'n'roll albums of all time!!

PJ Harvey- "Peel Sessions"
Great for this to be released on vinyl. The version of "Wang Dang Doodle" is worth the price of admission alone!

Dr John- "Sun, Moon and Herbs"
Sprawling triple album..The way it was meant to be released.

Scientists- "Negativity"
Kim Salmon & Co in good reformation album shock!!

Lipstick Killers- "Strange Flash"
Great double album. Good to hear some of their other stuff.

Johnny Thunders and the Heartbreakers- "L.A.M.F The Found 77 Masters"
I SAID I'D NEVER BUY ANOTHER COPY! But I did!! Probably the definitive mix...Glad I got to play some of these tunes with Mr Lure before he left this mortal coil. R.I.P. Waldo.

The Heads – "Relaxing With"
The great first album with an extra disc of Peel Sessions.
Books

Alvin Gibbs- "Diminished Responsibility Vol 2"
Follow on from last year's Vol 1 in which Alvin recounts his time as bassist with Iggy and his tenure with ex-Hanoi Rocks guitarist Nasty Suicide in Cheap and Nasty. Vol 3 awaits...

Barry Adamson – "Up Above the City, Down Beneath the Stars"
Autobiography of the ex-Magazine and Bad Seeds bassist.
Patrick Emery - "Execution Days - Life and Times of Spencer P Jones"
Haven't started it yet but know it's going to be great!
UK-based Darren Birch plays bass with Black Bombers and has played with Walter Lure, Brian James, Gunfire Dance and The Godfathers.
Tags: brian-henry-hooper, johnny thunders, spencer p jones, black bombers, pj harvey, lipstick killers, the godfathers, the gun club