Details

By

Monster Thunderclap

Monster Thunderclap
Top Tens for 2021: Monster Thunderclap of The Dark Clouds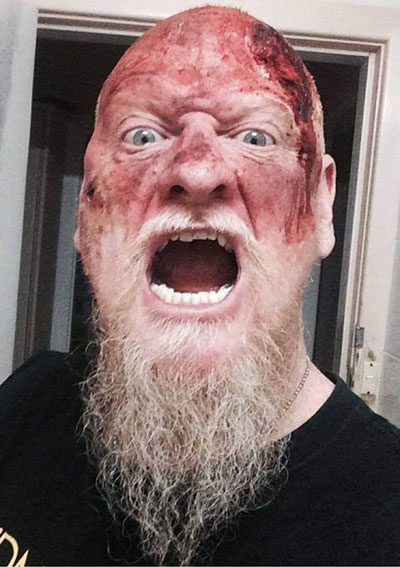 MONSTER THUNDERCLAP'S TOP TEN
1. EAST COAST LOW – "SEAS ON FIRE"
Cause I f&*king like it!
2. LUCIFER STAR MACHINE – "THE DEVILS BREATH"
Cause I F#&king like it!
3. GRINDHOUSE – "SEX PUNK POWER"
Cause it's SEXY!!
4. SHOWS 2021
Cheers to all the awesome bands we shared a stage with, and a huge shout out to all the venues…. CAUSE I SAID SO!!!
5. LEADFINGER AND SWEDISH MAGAZINES AT MARRICKVILLE BOWLO, NSW
No explanation needed!!
6. TUMBLEWEED 30TH ANNIVERSARY SHOWS AT LA LA LA'S, WOLLONGONG, NSW.
Brilliant!
7. SPIDERS – "SHAKE ELECTRIC"
Cause it's Killer!
8. MONSTER MAGNET – "A BETTER DYSTOPIA"
Cause it's a mind-blowing album of covers!
9. MARVEL – "LIZARD LOUNGE"
Cause they do it for me!
10. AUSSIE BANDS
All the great Aussie bands putting out inspirational music (WE SALUTE YOU!) F@$k all the lazy MOFO's, that say there isn't any good music anymore.
Monster Thuinderclap plays guitar for Wollongong's The Dark Clouds.