The Velvet Underground. Complete Released Works. Part Two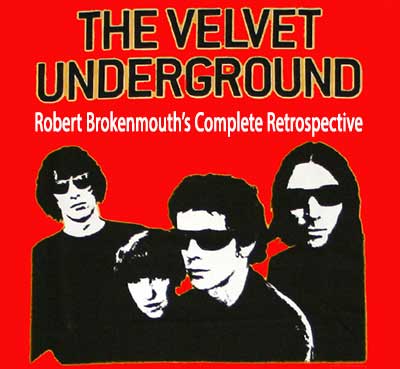 So, let's assume that you enjoyed the plunge into the Matrix, and are curious to hear more.
This will of course, naturally lead you to their fourth, and last, studio album, "Loaded"; the Super Deluxe six disc box set is "Re-Loaded", the two disc set from 1997 is "Fully Loaded".
Now, "Loaded" itself is an excellent, heavily industry-influenced, subtly smart pop album. But, after coming from "The Matrix Tapes", you'll feel that this album is a little too shiny, starchy and … just doesn't quite have the juice.
I remember first hearing this LP after having thirsted through their first three records and wondering, 'What the fuck happened to this band?', then discovering that Mo Tucker wasn't on drums for these sessions, that Doug Yule sings on four songs, and that Lou walked away as soon as recording was complete. David Fricke's article on "Loaded" in the December 2015 issue of Mojo provides excellent background to what is a not-fully Velvet Underground record.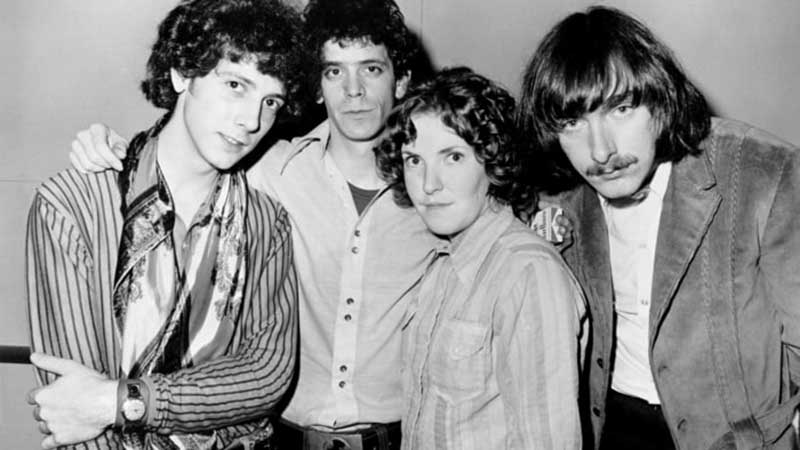 The "Loaded" era Velvets
Yet hordes of people swear that "Loaded", original or remastered, is the best record the Velvets ever did. While it's certainly better than anything most of us will ever produce, to me "Loaded" is … an enjoyable, delightful postscript. The remaster, the restoration of song lengths brings it up, of course … look, "Loaded" is an essential record anyway, regardless of whether it's the Velvets or not - it is, after all, both sardonically throw-away and profound, a snapshot of the then modern NYC. If you've not heard it, remedy this flaw in your character.
I love "Fully Loaded", though, and I've played it a lot. Lovely packaging (as are all the Super Deluxe Box Sets), and the selection of what goes where would seem definitive. Also, though some of the extra tracks are on "Peel Slowly", it's the manner of their selection which makes "Fully Loaded" an excellent purchase.
Disc One is the album, remastered, substituting three full-length versions for the truncated or slightly shorter ones on the original release. There are five out-takes, songs not on the original lp; then there's Disc Two, presenting an alternate version of the album, comprising early versions, demos and alternate mixes. Plus seven more tracks (only one of the 12 extra tracks is repeated: in demo form and as an out-take).
Astonishing, when you think of it, that "Loaded" might have been one of two Velvets records released that year.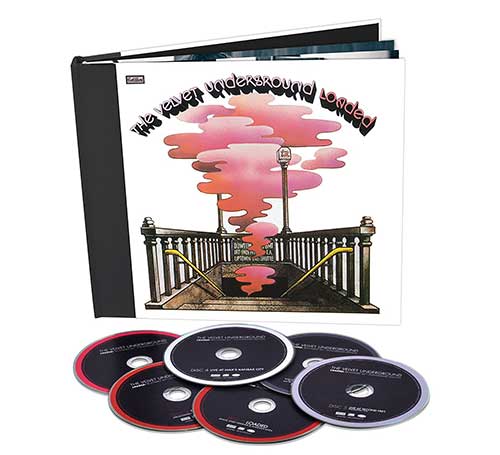 By comparison, Disc Three of "Re-Loaded" has 21 tracks, but almost all of appear on "Fully Loaded". There are a couple of exceptions; a small handful of variant mixes are either labelled differently between the two sets; there's an "alternate demo" of "Satellite of Love" on "Fully Loaded", but on Disc Three of "Re-Loaded" it's a "demo"; and there are a couple of "alternate mixes" of two more songs on the "Re-Loaded" which aren't on the "Fully Loaded" set.

So, there's 22 extra tracks, early versions and alternate takes, and alternate mixes on "Fully Loaded", and a total of 29 on "Re-Loaded". In terms of how to listen to the album itself, nothing really beats the "Fully Loaded" alternate version of the LP with out-takes and demos.
Unwilling to repeat this, "Re-Loaded" Disc Three is arranged as if to present the lp with a different running order, twice, with a couple of other songs thrown in, which as I say, is fine if you don't already have "Fully Loaded". That said, this unfamiliar running order is a bit like rediscovering the band all over again, which "Fully Loaded" can't achieve.

And as for Disc Six, with the audio-DVD of three variant mixes … If the Super Behemoth Box of the first, second and third LPs had this sort of thing, I'd be excited. Curious. But … not with this album. It feels a bit silly, to be honest, particularly since I don't have a modern stereo.
So … on the face of it, the "Re-Loaded" box seems a bit like an excessive, nerdy completist thing.
Hmmmm. What's the unreleased live gig like?
Despite the compilers of this box warning that the recording quality is of a rather lo-fi nature, the Second Fret gig (Disc Five) is damn good. This gig was in May 1970, six months after "The Matrix Tapes" gigs, and a bare three months before the band folded. Sterling, Doug and Lou. Mo Tucker was pregnant and wasn't playing with them at the time; Doug sometimes put the bass down to play the drums.
Now, it seems many modern reviewers can't stand this recording. Sure, the sound is muddy, things fade in and out… but you know, it's an amateur recording. But with bootlegs you gotta listen past the weird sound and the fudge to the music and the vibe. The recording is quite … indifferent but the band are clearly in excellent form, the audience are jubilant, the interaction between Lou and the crowd is still on an intimate par with the Matrix gigs.

Recorded by Bob Kachnycz (who also taped the band in December 1969, and yes, I would like to have that/those recordings), the set includes seven songs from Loaded (as opposed to four at Max's). Also, these versions are quite different (check out Reed's vocal on "New Age" - this is a great version, and he had three sets of lyrics to the song), and the songs seem fresher, newer. Though I understand how some reviewers just recoil with horror at the sound, there's definitely an enticing big ol' vibe happening in the room. And I'll be returning to Kachnycz's disc over and over.
So to the mono version, with the four variants from the singles, and the truncated versions of "Sweet Jane" and "Rock and Roll" as issued. The mono version was apparently issued as a promotional item, and has since been remastered. And yes, the immediacy of mono makes the LP seem that much more joyful. But the remastering … well, it still seems a bit muddy. Bit of a pity that the truncated versions couldn't be full-length as well but that's me. I love the mono version, of course, though not as much as the stereo version. Mixtape time?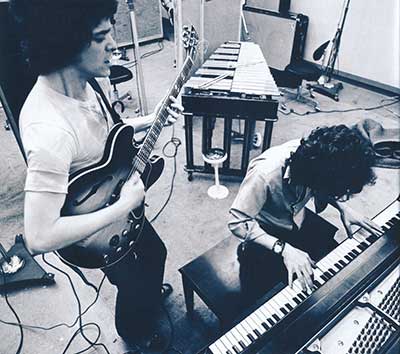 Disc Five is "Live at Max's Kansas City"; if you already have the LP and need more, then you probably need to get the two disc deluxe CD of "Live at Max's", or "Re-Loaded" (despite the omission of two songs).
Max's is nine months on from "The Matrix Tapes", and three from the groovy vibe at the Second Fret. It's apparently their last gig with Lou Reed. But only Lou knew that at the time (though he told Mo Tucker, who was in the audience). What do the Velvets sound like now..?
Weeeellll…
… truthfully? Even though the sound has been cleaned up a bit, the Velvets now sound like almost any other bar band. Yes, there are one or two good moments, and if you'd seen them on this night you might have been impressed, or might not. Because the power and grace of that sublime, soaring rocket they rode has now become tired, ordinary and drained - hollow, even. Their songs are now being performed in such a mainstream, structured, dull way, you'd never believe the brilliance of earlier renditions of, for example "Waiting for the Man" and "White Light/ White Heat", either on the original LPs or "The Matrix Tapes".
I'd only pick up the two-disc set of Max's if I saw it second-hand - and cheap - just to say: I have it. It's also a bit tedious hearing some prat (apparently Jim Carroll) coming by every now and again to ask, over and fucking over, right into the microphone, if the owner of the cassette recorder (Brigid Polk) has any Tuinol. The second time he does it you want to belt the bugger. Bob Short reckons this is the joy of the recording. Bob, I'll buy you a beer but I won't agree with you there.
If you want to hear greatness from the Velvets, it's not at Max's.
For me the six disc "Re-Loaded" box is an essential purchase for two reasons: primarily the Second Fret show, and secondarily the mono mix of the LP. Mind, this is not a cheap essential purchase. So your money is probably best spent on "Fully Loaded", the two disc set.
But Max's, the Velvets' last real gig, is a terribly disappointing downfall and the horror of it is like stale mocha latte with locally-sourced skinny goat's milk in a hipster's mouth. So we ask, how did it begin?
TO BE CONTINUED
Tags: deluxe, lou reed, velvet underground, doug yule, mo tucker, sterling morrison, loaded, fully loaded, live at max's