We began at the beginning and I asked Nina about her musically formative years.
Nina, what got you out of the house and into a concert hall for the first time? Were you just another screaming teenager? Could you describe what moved you so profoundly about modern music?
Darling, I was never a screaming teenager. Here's why: when I was 13 my best friend asked me if I'd go see a teeny star called David Essex with her. In return, she said she'd go and see Thin Lizzy with me. David Essex actually wasn't so bad, he cut a couple of strange tracks like "Rock On" which are drenched in reverb with a faux '50s edge and he was in "That'll Be the Day" with Billy Fury and "Stardust" which is pretty intense (but I digress). At the time, Essex was very much a teen idol so I agreed to see him at the Liverpool Empire which was quite a big theatre in those ancient days of the early '70s. It was absolute pandemonium with paramedics on hand to carry out fainting gals whilst the young woman in front of me was pulling her hair out by the roots. It was scary! And I couldn't hear David Essex … peevish I know but there you go.
What on earth is it about teenage girls which suddenly turns a quiet group of schoolgirls into a marauding pack (as seen in "A Hard Day's Night", for example)?
You would have to ask a psychologist that. Repression perhaps? The rebirth of rites dedicated to Dionysus? Music is ritualised spectacle after all even if the freedom is suppressed by commerciality. Look what happened to Orpheus, he returned from the underworld, lyre in hand and was torn apart by the Maenad women of Thrace. Never even got to play a note!
When and how did you first see the New York Dolls - can you tell us a little more about what they were like?
I was alas too young to see The New York Dolls in concert. My mother banned me from going to London when they played Biba and as I was only a child at the time I didn't quite have the financial resources to make the journey. This was a wrong that I knew I would one day right … I did get to see them on "The Old Grey Whistle Test", along with all the kids that would come of age in the punk generation. "An epiphany" was what Morrissey called their television appearance in the UK and indeed it was. Still reeling…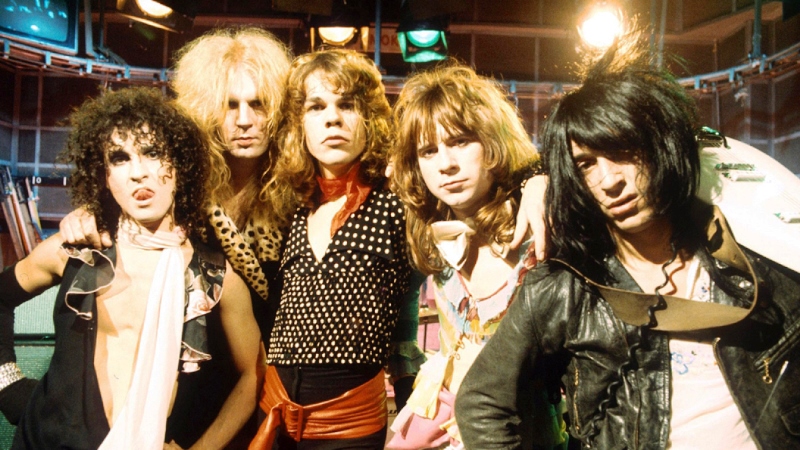 New York Dolls in Paris.
You clearly felt the need to meet the people behind the music – would you have felt so strongly if it were women making this music?
Unfortunately, no women were making the kind of fabulous racket The Dolls did (The Runaways came later) but one of the great things about The Dolls is that they did have fantastic, vibrant girlfriends who were integral to their history. If I see one more reprint of a photograph of Iggy Pop backstage with Sabel Starr that simply says "Iggy and fan" I may just scream.
Sabel Starr (who was Johnny's girlfriend during the time of The Dolls) was someone who I looked up to during the Seventies, a kind of a rock n' roll version of Anita Pallenberg but more tangible; she was a delight to interview and a pivotal figure on the L.A rock scene with some amazing stories. Sabel's sister, Corel, dated Iggy [for further details and Ig's rather unpleasant treatment of her, see Antonia's book "Too Much Too Soon" - RB]. Sabel also knew Debbie Harry and Nancy Spungen.
Cyrinda Foxe (who dated David Johansen back in The Dolls days) also acted as a muse to David Bowie and went on to marry Steven Tyler; they made their mark on pop culture but their involvement is often overlooked, so did I want to include them in The Dolls story – absolutely.
Neither Sabel nor Cyrinda are with us now, so all the more important having captured their recollections when I was able to. I received letters which I still have from both of them, thanking me for how they were interpreted in "Too Much Too Soon".
Sounds like those letters should be somewhere safe, if not on public display. Nina, how did you come to form ties with the Dolls?
Robert, dearest – this is a story that doesn't run in a straight line. It staggers and sways, commencing in 1982, when I was first introduced to Johnny Thunders. He was in London to meet with Jungle Records who had reissued some Heartbreakers material and I contacted Jungle to tell them that my dream was to write a biography of Johnny. I sent them some preliminary chapters and a couple of weeks later, met Thunders and it was agreed that I was going work on his authorised story.
On this journey, I also met Jerry Nolan, who had played drums in the Dolls, but was latterly a Heartbreaker. It paved the way for my writing "Too Much Too Soon", but a decade separates the two books – "Johnny Thunders … In Cold Blood" was first published in 1987, but has been reissued more recently since the original had quickly become a collector's item and crazily expensive.
What made you decide to write a history of the Dolls..?
How could I not? They were so fabulous, so very important but often misunderstood because they were so ahead of their time. The world is always 30 years behind …
So, how did you end up doing "Too Much Too Soon" ..?
By default but I wanted the project so badly. It wasn't mine to start with …Initially the publisher (Omnibus) was in negotiation with Richard Hell and Marty Thau to write it. Now this could have been a very interesting combination as Hell was in the first version of The Heartbreakers whilst Marty had managed The Dolls but they couldn't agree on terms. Omnibus had distributed "In Cold Blood" but I wasn't in the running, so next they went to Victor Bockris but he was tied up on a Keith Richards project when a friend mentioned to me that the search was on and I knocked at the door. Voila.
My credo is that Johnny Thunders is the purest expression of rock n' roll and his first major band was The New York Dolls, who I loved beyond all … except for The Heartbreakers.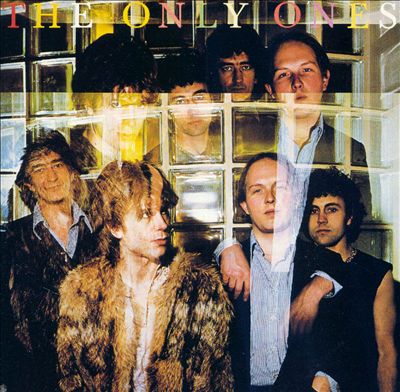 What made you decide to write about Peter Perrett?
I always adored The Only Ones' music and Johnny introduced me to Peter. Though Peter may disagree, I appreciate his work because he's like South East London's answer to Baudelaire. Accidentally. The tragic lifted to epic proportions, he's such an emotive songwriter and his voice is uniquely plaintive.
If you have the updated version of "The One & Only" (Thin Man Press) the last chapter charts his journey out of the underworld and back to recording and performing. I never wrote for commercial gain, it was simply to relay why certain artists were resonant beyond the obvious, mainstream. Disenfranchised voices have more meaning than formulaic fodder. I had to believe in what I was writing, I still do.
What's the musical climate in the UK like now? There seems to be less comprehension in the media that music is a significant cultural underground...
I don't know. I'm appalled that the majority of small venues have closed in London because Transport For London chose to tear the heart out of Soho. Divide and Rule. Capitalism over street culture. Shocking. Again I'm digressing …
I've always been bookish; the last event I went to was to celebrate Jack Parson's 101st birthday in an occult bookshop. Right now, I'm channelling poets from the 1890's, The Rhymers club with Lord Alfred Douglas and Oscar Wilde on backing vocals. That's where the music is taking me.
(This conversation could easily digress into a history of Soho, which I find deeply fascinating, but I won't go further except to say that Paul Willetts is an admirable historian on the subject. Get his books - after Nina Antonia's.)
Nina, with Johnny Thunders, did you get too close to the subject?
No, I got to understand the subject, perhaps at closer quarters than most. Many things came in to play that are clearer in hind-sight. I was a single mother struggling to raise a kid, Johnny had been raised in a single parent family, with the support of his older sister Mariann. This hit a very human chord with Johnny. I wouldn't have got the same access had I been a professional male journalist.
One time Johnny bought groceries when he knew there was no food in the house. It was my first book and it changed my life. Johnny was very gifted and very destructive, chaotic but he always had a heart, which is what made him forgivable. The person he wrecked most was himself.
How did you hear of his passing?

Cheetah Chrome and Stiv Bator's girlfriend, Caroline, phoned from the US. It was the middle of the night, Caroline (who had known Johnny well) could barely speak she was so cut-up, so she passed the phone to Cheetah whose kindness and compassion in that moment I will never forget.
What is your take on the circumstances of Johnny's death?
Johnny was dreadfully ill, he had lymphatic leukaemia. For further details based on fact rather than rumour, see Danny Garcia's documentary "Looking For Johnny", or pick up a copy of "Johnny Thunders-In Cold Blood", the recent Cherry Red edition.
There's been mention of a substantial Johnny Thunders biopic for decades, is that ever likely to shift off the ground ..?
Oh you are a facetious one Robert! It's not been decades for the bio-pic that I've worked on the screen-play (although it feels like it). However raising millions in capital – which fortunately I haven't been involved in as finances are not my forte – and getting a new director on board has taken time. Six years, but it feels like decades.
If one had the power and resources of say, Scorsese, then it would have been easier but L.A.M.F. Productions are an independent company and we've taken a considered route. You only get one chance at getting it right. It's like building a structure and the 'package' is going out to tender before Christmas, i.e budget and casting. I've spent the last four years refining the script with my co-writer so as always, Johnny has been very much a part of my creative life. He is always is an eternal muse.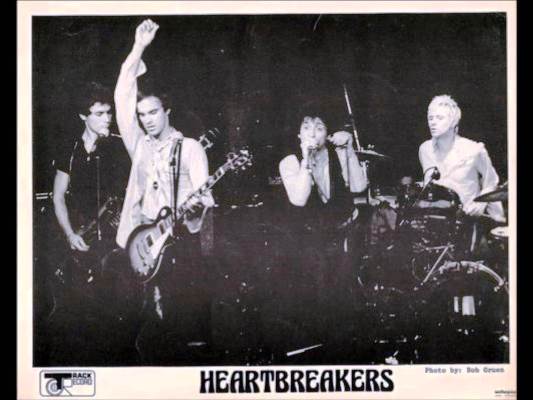 Nina, I know you've been busy on other things, so what have you been up to?
As well as working on the screenplay, making an appearance at the Royal Albert Hall to discuss the reissue of "The One & Only Peter Perrett, Homme Fatale" (Thin Man Press) and writing liner notes for various labels, this year also saw my venturing into supernatural literature and I had a piece called "South West 13" published in a beautiful book, "Soliloquy For Pan" which was published by Egaeus Press. They are going to publishing another piece of mine in the Winter of 2016, which is pretty major, close to novella length so I shall keep you posted.
There is a movement in the UK and the US for high quality limited editions by independent fantasy/occult publishers that is flowering. They have an enthusiastic market and can't be found on Amazon, who do no favours to cult authors.
I recently read a wonderful quote and now I can't find it that said that supernatural writing is fertile ground for subversive creativity, you can go beyond the boundaries of convention, which leads us to your question about magick. Unfettered creativity, art, call it what you will, is supernatural. Inspiration is divine. In "South West 13" the story talks about Marc Bolan referencing Pan, channelling abandon into his music. Bolan called Pan "A rustic deity" and he's certainly shaken my leaves!!
What do you make of rock stars performing magical rituals in order to gain fame and wealth? I'm thinking of two people I've encountered, one recently, one about ten years ago, both in the public eye, both of whom seem, through one means or another to have either 'made it' or are now 'making it'.
There has always been a marriage of the occult with rock music, there are gazillions of books about it ... Jimmy Page is the obvious advocate but then you get the reverse side of the story like the tragic Graham Bond who ended up committing suicide. Sorcery for one's own ends can be a tricky business. Be careful what you witch for ...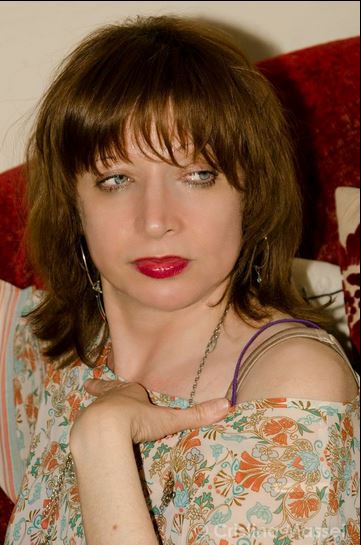 "Nina Antonia" by DjangaJ