They Just Want Their Fun: Why Exploding White Mice will walk again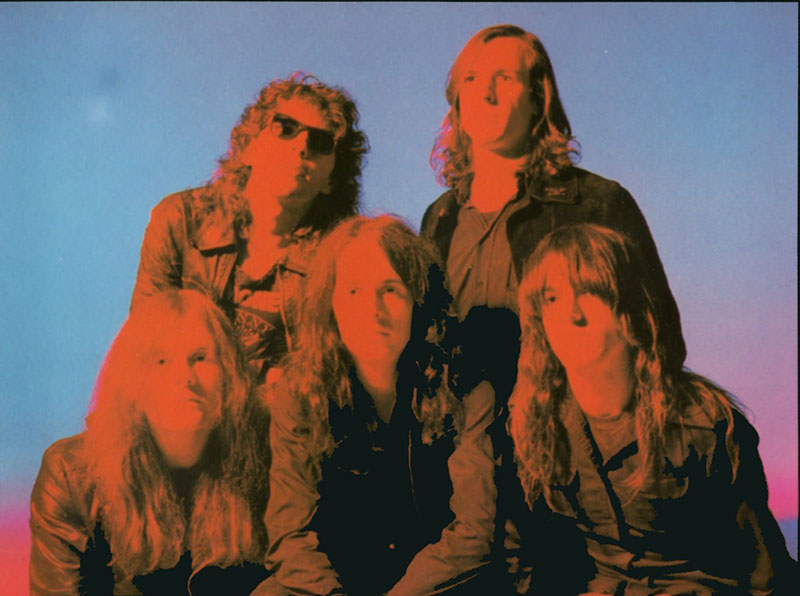 Exploding White Mice burst on to the Australian musical landscape in 1983. They formed in Adelaide = the so-called City of Churches – and toured Australia constantly, releasing their "A Nest Of Vipers" EP in 1985.
Originally Paul Gilchrist on vocals, Andy MacQueen on bass, Gerry Barrett on guitar, Craig Rodda on drums and Giles Barrow on rhythm guitar, they made an immediate mark with their mix of Radio Birdman-meets-the-Ramones punk rock.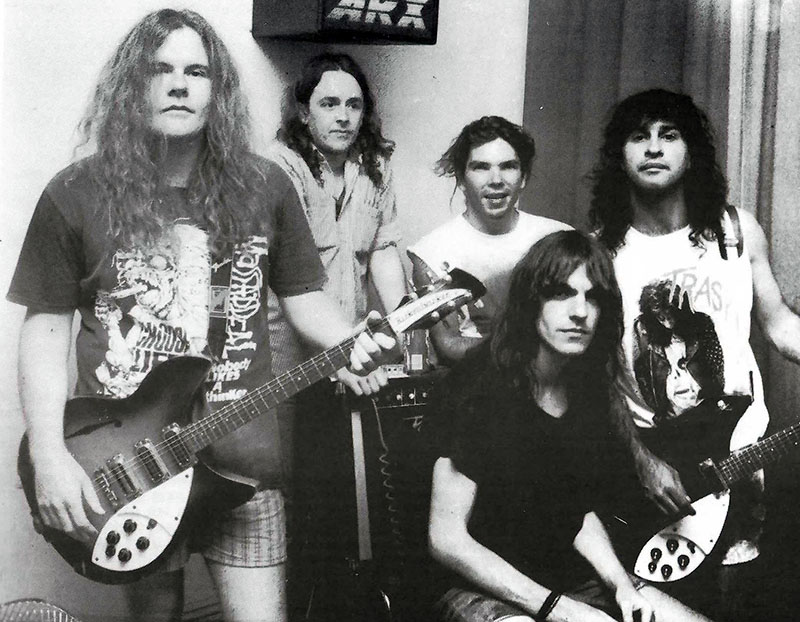 Exploding White Mice in US zine Noise for Heroes. Jeff Stephens at left.
Their debut album "Brute Force and Ignorance" came out in 1988 after the addition of Jeff Stephens on guitar and David Bunney replacing Craig Rodda. Other Mice included Andy MacQueen (bass), guitarists Jack Jacomos. Andrew Bunney and Chris Murphy . Gilchrist would step aside in 1990, handing vocal duties to Stephens..
Three more album followed "Brute Force and Ignorance" - the eponymous semi-live "Exploding White Mice"(1990 – with Gilchrist) ,"Collateral Damage" (1992) and "We Walk Alone" (1992). The band wound up in 1999 after a second tour of Europe.
It's been 18 years since the band last played live and isn't it wonderful that the Exploding White Mice are playing two select shows in October and November, 2017 with Paul Gilchrist back on vocals? It's 27 years between shows for Paul with the Mice - if you don't count the surprise appearance by three of them in Adelaide during a set by the wonderful Pro-Tools a couple of months back.
Exploding White Mice are playing The Punk Rock Film Festival at The Producers Bar in Adelaide (October 12) and the second day of the River Rocks Festival in Geelong (November 12), joining the Sunday recovery session with Cosmic Psychos, HITS and Grindhouse
Jeff Stephens was kind enough to give me a call after band practice on Monday evening and here is an unedited conversation of our chat about the band
RON: It's been 18 years between shows. Why now?
JEFF: Well, I don't really know the answer except it seemed like a good idea. Paul Gilchrist was into it and I think we all thought it could be good fun.

We are reforming as part of a film festival over here in SA in October and they are doing a punk rock film night and we are sort of in conjunction with that. I think they are playing a few movies and, you know, we are playing this gig with five other bands so, yeah. it just seemed a good idea…

And we thought it would be fun to get together play some old tunes and have a few quiet ones and, you know. it's like there's not a lot of pressure because it's not like the band is reforming (permanently) or anything like that. It's just getting back together to play this show and the one in Geelong and that's pretty much it.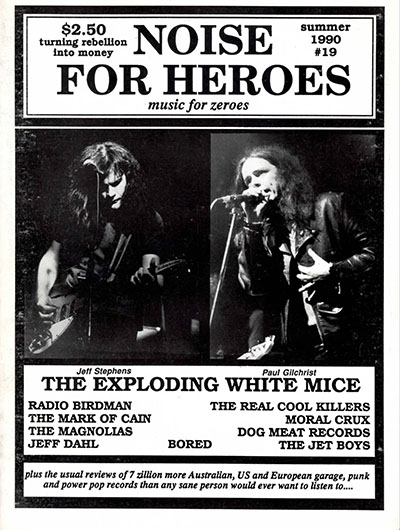 RON: So buddy the line up? i know you have yourself, Paul and Andy and….?.
JEFF: And we've got Steve Bunney playing Drums and we also have Chris Murphy rom the Numb Skulls. He was the last guitarist in the Mice before we split up
RON: And you've only got the two gigs planned?
JEFF: Yes, at this stage, yeah. We will see how it goes but. Yes, only the two shows - River Rocks and the film festival at The Producers Bar. And you know, you never say never, but at this stage that's all it is looking like.
RON: That's great.
JEFF: There have sort of been a few offers or people wanting us to go to Sydney, Brissie or whatever, buts it's a bit hard, you know, for a variety of reasons.
But it's not much of a hike to do the Geelong show. They have been asking for quite a while to do that (gig) and we thought it sounded like fun.
I have always wanted to go to River Rocks. I've never been there so we can kind of kill two birds with one stone but, yes, only the two shows at this stage.
RON: Your albums are quite hard to find. Are there any plans to re-release?
JEFF: Not that I'm aware of. I'm pretty sure all our stuff is still available on CD and vinyl but I guess we should, or we need to set up somewhere people can get hold of them. We might even bring some over for the gig and try and sell some of it. You know, we really have not thought about it because it's all very low key for us, but now you mention it, it's not a bad idea. Do bands sell their merchandise there?

RON: Yes they do.
JEFF: Oh, okay. I think we should probably do that then.
RON: How's business at Big Star Records (the store at which Jeff works in Adelaide)?
JEFF: Yes, Ron, It's going alright. Yes, we are very busy, actually. in the last couple of years, you know: the resurgence of vinyl in the mainstream. Yeah, it's good, you know. We have always sold vinyl from here; we never stopped selling it, and yes, in the last few years, new vinyl is flying out the door.
RON: Thank you for your time, Jeff!
JEFF: No worries, Ron, you're coming to River Rocks?
RON: Yeah mate, I'm there. Got me a ticket (thanks to a mate, RD.)
JEFF: So the pressure is on to perform?
RON: No pressure, just happy to see you guys perform live again!
JEFF: That's good Ron; see you there and thank you for the interest in in the band. Take care.
RON: No problem buddy. So very much looking forward to this gig. Thank you for your time again.
Tags: adelaide, exploding white mice, jeff gilchrist, jeff stephens, noise for heroes, craig rodda, andy macqueen, david bunney, jack jacomos