Details

By

The Barman

The Barman
A Date With Some Vampires or a Dark Surprise? Masuak joins Phantom Fifth for US mini-tour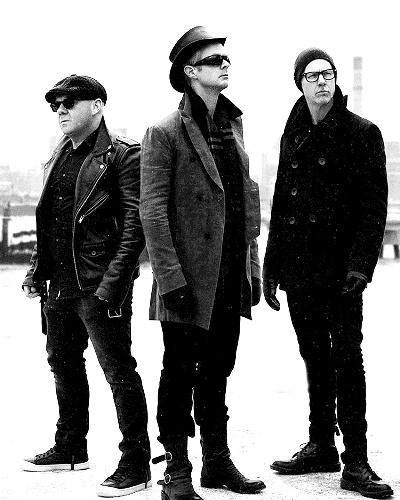 New York City-based band Phantom Fifth (pictured right) has announced that Chris "Klondike" Masuak will be joining them for shows in California and New York in July.

Phantom Fifth is from New York City and is comprised of expatriate Australian bassist Greg Delves (ex-Inner Sleeves, Radio Luxembourg), Irishman Colin McCarthy (drums) and US-born Paul Stinson (guitar, vocals.)

Formed in 2015, the band bio says it "embraces the sonic sound and dark energy of Nick Cave, Joy Division, The Strokes and The Stooges. The Phantoms' sound is built around dark melodies, shimmering guitars, and propulsive bass lines, with lyrics about wolves, ghosts, murderous paramours, Italian discos, and other manifestations of love and madness".
Originally from California, where he co-founded the "punk Americana" band The Stripminers with members of X and The Donnas, Paul Stinson moved to Brooklyn in 2014 and quickly met up with power pop guru Delves and McCarthy (formerly of Amsterdam-based Belsonic Sound).

The trio immediately began writing, recording and performing in and around NYC and have plans in the works for tours of both the UK and Australia. The band's debut EP is due out in the US Summer of 2016.
July 20 – Brick & Mortar Music Hall, San Francisco, CA
July 22 – The Uptown Nightclub, Oakland, CA
July 24 – The Viper Room, Hollywood, CA
July 29 – The Bowery Electric, NYC