Details

By

The Barman

The Barman
A Dark Cloud forms over the Crowbar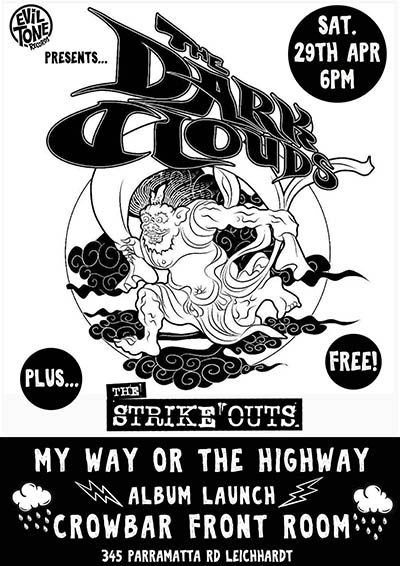 One of the Greater Sydney region's most rocking bands (OK, Wollongong actually), The Dark Clouds, are determined to give the vinyl edition of their wickedly great album "My Way Or The Highway" the welcome it deserves.
The CD's been out for a while (you can find multiple reviews from us here) but it always sounds better on vinyl, doesn't it?
TheDeanov and Terry agree and that's why they're hosting a free gig at The Crowbar in Leichhardt in Sydney's inner-west on Saturday April 24, with their Evil Tone Records labelmates The Strike Outs in tow.
It's an early show in the front bar, kicking off at 6pm, so you can kick on and party to your liver's delight into the night afterwards.