Ed's best will come in a box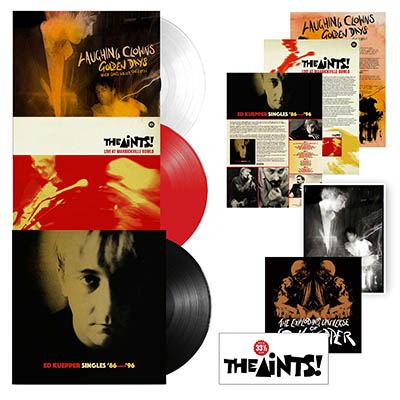 Fetishists alert! Ed Kuepper is on a vinyl re-issue spree so of course he has to have a limited edition box set. "Behold the Exploding Universe of Ed Kuepper" will contain:
1 x Ed Kuepper Singles LP on green, yellow, blue or black vinyl
1 x Laughing Clowns LP on clear vinyl.
1 x The Aints! LP on red vinyl.
1 x autographed 8" x 10" Laughing Clowns photo by Judi Dransfield Kuepper
1 x high quality Exploding Universe of Ed Kuepper iron-on transfer
1 x The Aints! vinyl sticker.
3 x press releases printed in full colour on quality stock.
Naturally, it will be housed in a beautiful black lift-top box. The run is limited to 100 copies and ships from May 28. You can order exclusively here.
Tags: ed kuepper, box set, exploding world of ed kuepper