Godfathers to mark 35 years with new single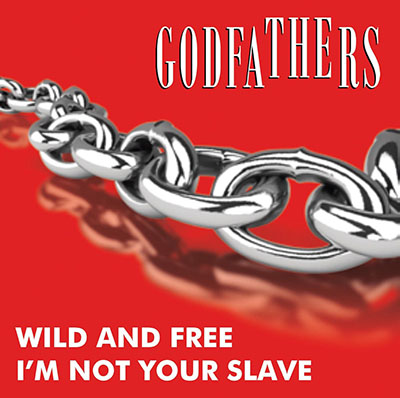 Legendary British rock and roll group The Godfathers will release a new double A side single - "I'm Not Your Slave" b/w "Wild And Free" - on June 17 to celebrate the 35th anniversary since the band's formation.
Both tracks were recorded immediately prior to the Coronavirus lockdown in the UK and although composed late last year, strike a chord with current events. Sole surviving original member Peter Coyne describes them as "truly exciting, state of the art rock and roll".
Following an acrimonious split with the last line-up, frontman Coyne is joined by guitarist Richie Simpson and drummer Billy Duncanson (both previously in Heavy Drapes and Baby's Got A Gun), bass player Jon Priestley from iconic punk band The Damned and guitarist Wayne Vermaak.
The Godfathers - famed for their primal rock sound with songs like "Birth School Work Death", "I Want Everything" and "Unreal World", a mob inspired image and explosive live concerts - will resume touring in 2021 to promote a new studio album.
The single is available in limited edition, seven-inch vinyl single and limited edition CD that features the two numbers, plus demo versions of both songs unavailable in any other format. Pre-orders here.
Tags: heavy drapes, peter coyne, the godfathers, the damned, wild and free, i'm not your slave