Gurus reconvene, announce recording plans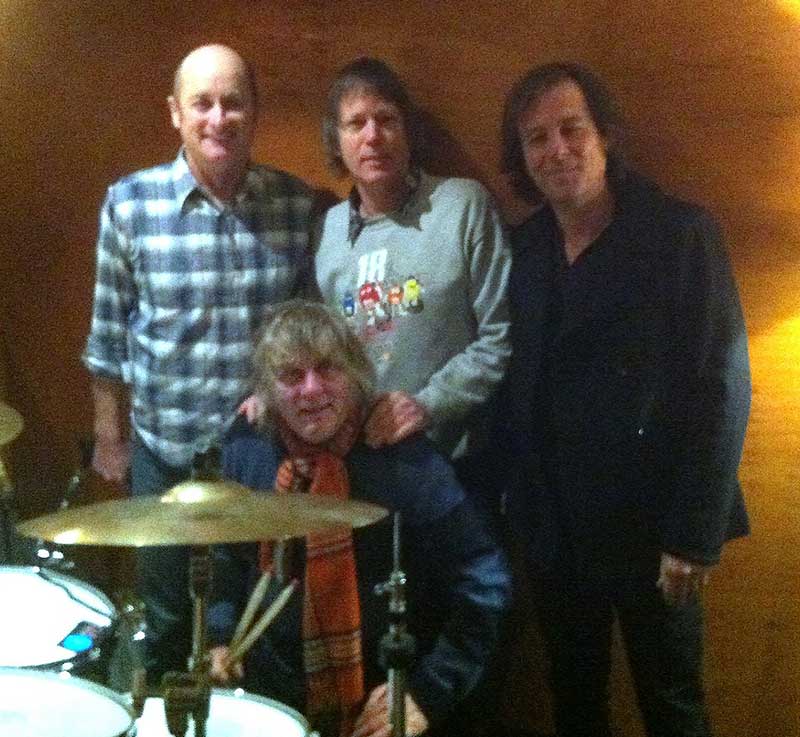 Here's the first (blurry) photo of the original line-up of the Hoodoo Gurus, deep in rehearsal last weekend for Friday's Splendour In The Grass festival appearance in Australia. It's courtesy of the band's Facebook page and is the first full reformation of the line-up since drummer James Baker departed in 1984.


Dave Faulkner, Clyde Bramley and Brad Shepherd with Baker (crouching) will play a warm-up mini-set at the Beresford Hotel in Sydney on Wednesday night under the moniker The Wayback Machine. Tickets have now sold out and the bracket will part of a full set by the current line-up. The original members are also recording - along with Roddy Radalj and Kimble Rendall, members of the preceding line-up Le Hoodoo Gurus - for a planned EP.
Tags: roddy, rayda, hoodoo, gurus, dave, faulkner, clyde bramley, splendour in the grass, brad, shepherd, kimble, rendall