Lime Spiders return with one Sydney show before Spain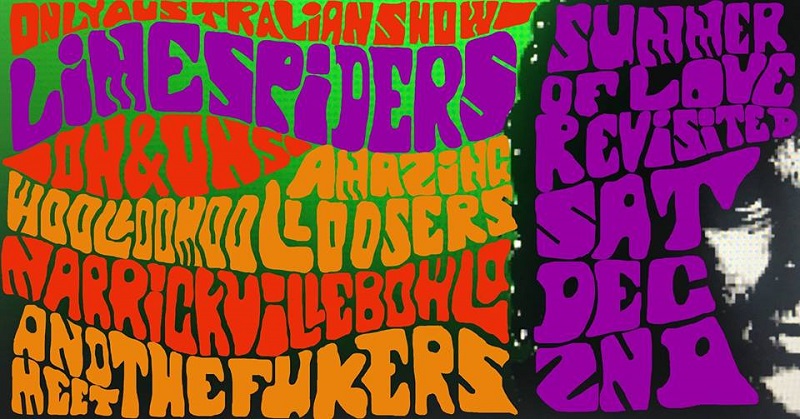 The reconstituted Lime Spiders will play their one and only Australian show this year at Marrickville Bowling Club in Sydney on December 2.
Mick Blood is leading a fresh line-up of the band before playing the Purple Weekend Festival in Leon, Spain, which runs from December 6-9. Other bands on that bill include the Allniters, Frowning Clouds and Nikki Corvette.
Sydney supports for the Spiders' return (being billed as "Summer of Love Revisited") are The On and Ons and The Amazing Woolloomoolosers. Tickets will be available through Oztix later this week. Mick Blood is being joined in the Lime Spiders by Dave Sparks (guitar), Andrew Nunns (drums) and Phil Hall (bass).
Tags: lime spiders, marrickville bowling club, mick blood, purple weekend festival