Manning Bar swings to the sounds of Gay Paris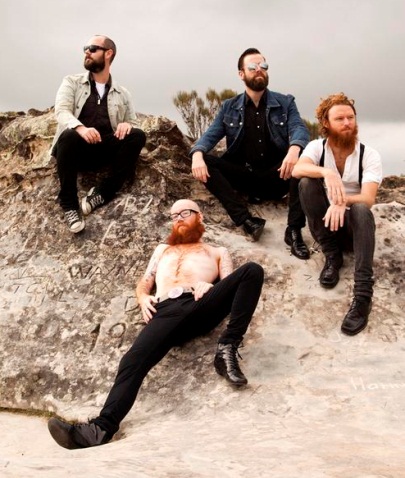 It's winter in Sydney but the city's monthly Rock and Roll Market is cranking up the heat with its latest live music line-up.

Gay Paris (pictured, right), Papa Pilko and the Binrats, West Texas Crude– flying in from Brisbane – and rockabilly act The Red Rollan Deuces team with DJs Limpin' Jimmy & the Swingin' Kitten, Rod Almighty, The Crimplenes and Solid Gold Hell for the July 29 event at Sydney University's Manning Bar from 10.30am.
As always, punters will be dazzled by an array of unique stalls featuring fashion galore, rock 'n' roll, alternative, vintage, handmade and unique clothing for men, women and children, jewellery, accessories, cult DVDs, artwork, homewares, collectables, tikis, posters, handmade unique goods.
Organisers promise there will be more than 50,000 LPs, 45s and CDs on sale, covering rock, punk, metal, rockabilly, blues, jazz, country, reggae, club and hip hop. The Record Fair is presented by Revolve Records (Erskineville) and Egg Records (Newtown).
You'll also find a café, bars, international food, giant kids' games, classic and vintage vehicle display plus more.
Tags: gay paris, manning bar, sydney rock and roll markets, papa pilko and the bin rats, west texas crude