R.I.P. Thug co-founder Peter Read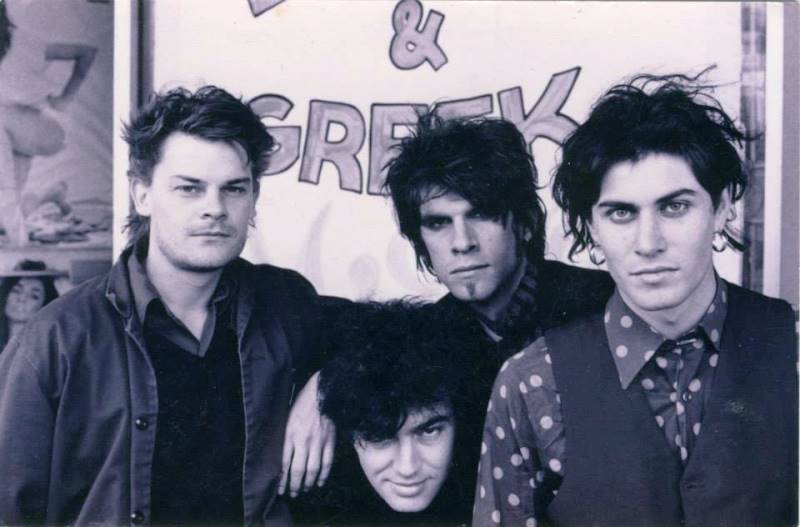 Thug with Peter Read pictured left.
Thug co-founder and Black Eye Records artist, Peter Read, has passed away. The circumstances are unclear but a friend said Read had been battling liver cancer and was thought to have been in remission. He was living in Melbourne.
Read (Leather Moustache) and Tex Perkins (Tex Deadly and the Dum Dums, later to join Beasts of Bourbon) formed electro-punk band Thug in Sydney in 1987, initially to make home recordings. Thug became one of Sydney's most confrontational live acts, with chaotic 20-minute sets featuring dancers, theatrics, bizarre electronic equipment and—at one performance—an entire audience showered in flour. Thug gigs would end with members mock-brawling amongst themselves, at times sparking audience participation.
Thug, along with Lubricated Goat and Kim Salmon & The Surrealists, were part of the underbelly of the Sydney indie rock scene, releasing music on the Red Eye Records offshoot, Black Eye Records.
Thug's debut single was the "Fuck Your Dad" b/w "Thug". Along with the "Mechanical Ape" EP and "Electric Woolly Mammoth" album, it was released on a CD, "Everything Is Beautiful In Its Own Way".
Read temporarily joined Lubricated Goat for their infamous nude-on-national-TV performance of "In The Raw". More about the Black Eye bands at Cousin Creep's website. He went on to work as a Front of House sound operator.
Tags: tex perkins, thug, peter read, black eye records