Someday, a real rain will come and wash this Filth off the streets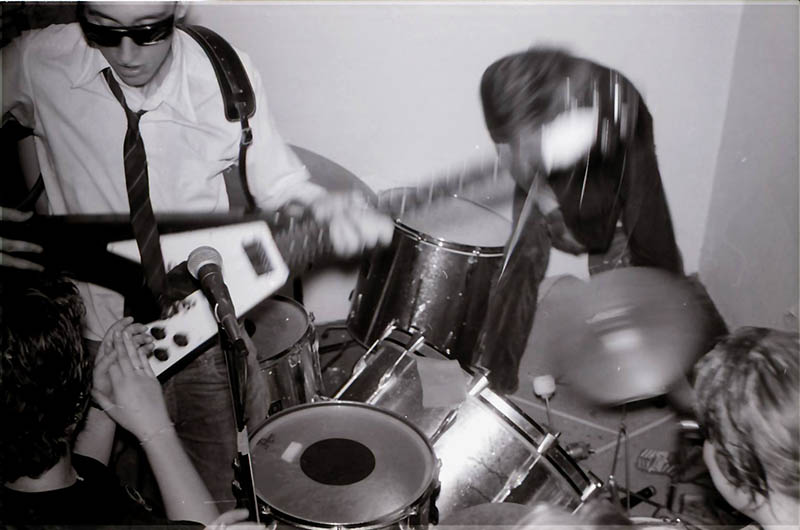 Bob Short and Noel from Filth.
One of the trace elements of Sydney's punk history will be exhumed on September 11 when Filth supports the Celibate Rifles at Oxford Art Factory, as part of the Sedition festival.
Filth sprouted from Radio Birdman's fertile Oxford Funhouse scene and spawned the Psychosurgeons and the Lipstick Killers. Nihilistic and self-destructive, Filth presaged a richly diverse and extreme musical movement based in pubs like The Grand and The Civic.
Loud, fast and full of body fluids that were generously shared with audiences when the mood took them, Filth attracted fans who are even more deranged than them and were rarely invited back by venue operators. One show at Bondi with a nascent X remains infamous for both the repair bill and the number of fans sent to hospital.
Filth had a fluid membership: Singer Peter Tillman went on to the Lipstick Killers. Guitarist Bob Short enjoyed five minutes of fame on the cover of NME as a member of London goths Blood and Roses. He subsequently fronted the Dead Rabids in Sydney, played as a sideman to Simon Chainsaw with Chris Masuak and lovingly replicates the sound of Ron Asheton in tribute band The Four Stooges. He now works with a collective called The Light Brigade and occasionally writes for the I-94 Bar.
Hard-Ons bassist Ray Ahn has declared Bob Short's incongruously uncomfortable (and long since discarded) chain guitar strap as an influence.
Headliners the Celibate Rifles will be playing their fist Sydney show in more than a year.
Filth will play one show only and will concurrently issue a seven-inch vinyl EP of songs played live back in the day that never made it to tape. Psychosurgeons singer Stan Armstrong - who appeared on the the blood-splattered 1978 "Horizontal Action b/w "Wild Weekend" single - will be at the microphone. Bob Short (guitar) will be joined by Steve Lorkin (bass) and Max Trew (drums). Max is a nephew of Paul Gearside, who also sang for the Psychosurgeons.
Tickets are available here.
Tags: bob short, psychosurgeons, dead rabids, filth, celibate rifles, lipstick killers, oxford art factory, sediiton