Steve Lucas' support of Child Wise is an X-cellent idea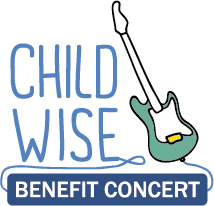 Some of Australia's most beloved musicians are being brought together by one of Australian punk rock's seminal figures for a one-off concert to raise funds in the fight against child abuse.
X frontman Steve Lucas is organising The Child Wise Benefit Concert on Tuesday, May 12 at the Thornbury Theatre in Melbourne. It's his second year and he's pulled together an impressive bill.
It includes '60s psych legend-turned-bluesman Russell Morris, Beasts of Bourbon and Cruel Sea frontman and solo artist Tex Perkins, ex-Queen of Pop Debra Anne Byrne, blues singer-harpist Chris Wilson, bassist Jerome Smith (Mick Jagger, Keith Richards, Rufus Thomas, Divinyls) and MC Brian Nankervis (Rockwizz.)
They'll be backed by a horns-driven backing band, The Juggernauts of Love, comprising some of Melbourne's best musicians.

"This is an opportunity for people to be part of a great night out, as well as make a huge difference to the lives of many children" said Steve Lucas.
"All money raised will go towards Child Wise's toll-free National Child Abuse Helpline and community education programs for the prevention and early intervention of child sexual abuse."
Lucas is an ambassador for the Child Wise charity and says his involvement springs from a couple of sources.
"I know first-hand what it's like to be abused. I've seen the grooming process, but I've never been one to settle for being a victim. I don't want to bang on with statistics or horror stories though.
"In the grand scheme of things I'm no one special…I've been lucky in having survived close to 40 years in the music industry, I've met some great people but in a commercial sense, (I have) no gold records, no record deals... I am something as a non-achiever on that level but it doesn't lessen my passion or belief in the power of music.
"Childwise does good work. They are about prevention, education and sustainable help. They fight the good fight against daunting odds and they need money.
"So I figure I'll put on a show. Ask friends to lend a hand to create a fun event. No brow beating, no lectures, just a really great evening out full of good music and great people. The money raised is almost a side issue.
"It goes towards making people feel good about themselves knowing they can have a good time and still make a huge difference on a social and communal level - plus I get to play with some of the best names in town!"
Tickets can be purchased from The Thornbury Theatre website.

Tags: chris, concert, steve lucas, child wise , tex perkins, russell morris