Details

By

The Barman

The Barman
Thee Cha Chas Chas flee lockdown to brighten the NSW winter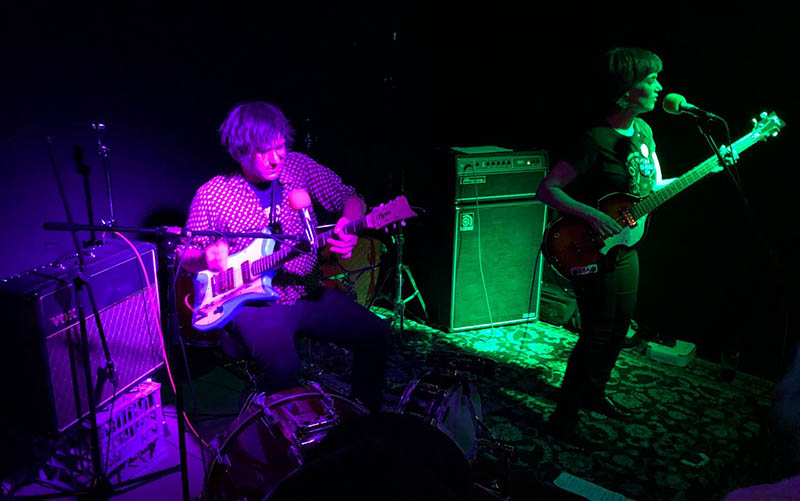 Remember tours? Thee fuzz-toned and fabulous Cha Cha Chas have escaped the Victorian lock-down and are bringing their one-woman-one-man-band goodness to New South Wales this month.
"The Day Is Done Tour" kicks off on June 4 at Link & Pin in Woy Woy with The Not Nots, The Mild Times, Space Boozzies and Imaginary Things, and spans the following two weekends with gigs in Newcastle and Sydney. The band escaped Victoria before the COVID-19 drawbridge went up late last week.
Thee Cha Cha Chas, comprising Kylie and Lluis Fuzzhound. have been tearing up stages in hometown Melbourne for years with their gravel-rash-guitars-and-deadbeat-drums sound, and busted an EP, "It's Coming After You", out of the morass that was lockdown in early 2020.
The I-94 Bar has a hand in organising two free gigs at The Golden Barley Hotel in Enmore. Mark down Sunday, June 6 and a return bout on Sunday, June 13 for double doses of all the lo-fi rifferama your head can handle. June 6 finds them matching primal beats with the rough and raw Dunhill Blues as supports, while June 13 they'll have the Sabbath-in-the-garage sounds of Jupiter 5 opening up. The tour is brought to you by Hog Wild Records and Outtaspace Presents.
The Cha Cha Chas
"Day Is Done" NSW Tour
JUNE
4 - Link & Pin, Woy Woy - June 4
+ The Not Nots + The Mild Times
+ Space Boozzies + Imaginary Things
5 - Mayfield Bowlo
+ Dunhill Blues
6 - Golden Barley, Sydney
+ Dunhill Blues
10 - Frankies Pizza, Sydney
+ Scatter Light + The Object Project
13 - Golden Barley, Sydney
+ Jupiter 5