Vale Dave Thomas of Bored!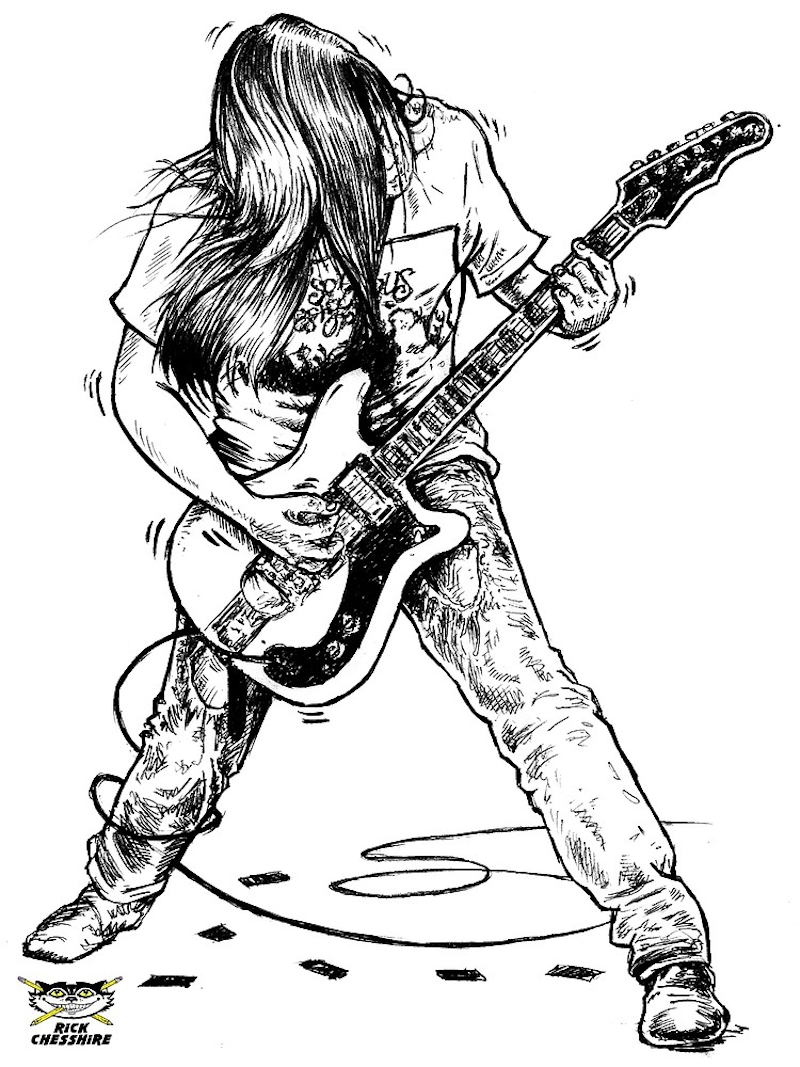 Rick Chesshire cartoon.
Australian underground rock and roll has suffered another loss with the passing of former Bored! leader Dave Thomas, aged 56. Thomas had been fighting cancer.
Thomas co-founded Bored! in Geelong a satellite city of Melbourne, in 1987. The band was an early blend of punk rock and metal, and spawned a scene dubbed "Geetroit" for its trademark power and high-energy.
Thomas was the titular godfather of the Geetroit scene although it was a title he'd modestly disown. He was known for actively assisting other bands and his home was a stop-over for many touring acts from interstate. He started the Destroyer Records label in the mid-1990s that issued the first two albums by Asteroid B612 and records by The Onyas, Seaweed Goorillas and Gravelrash.
Bored! was originally Thomas on guitar and vocals, Grant Gardner on bass guitar, Adrian Hann on keyboards, Justin Munday on drums and John Nolan on guitar (ex-Behind the Magnolia Curtain.) Nolan and later recruit Tim Hemensley (ex-Royal Flush, God) left in 1991 to form Powder Monkeys.
Bored! released four studio albums before disbanding in 1993. There were sporadic reformations. and Thomas managed - and briefly joined - Magic Dirt. He also released albums by his own band, the criminally underrated Tiger By The Tail, and played in Have a Nice Day and In Vivo.
Tags: powder monkeys, bored!, dave thomas, geetroit