Vale Spencer P, Jones, Australian music legend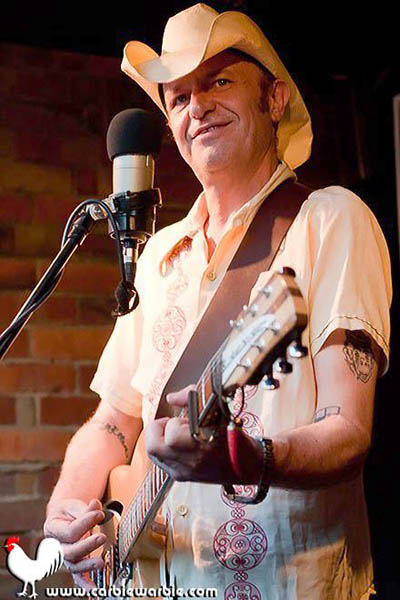 Australian musical legend Spencer P Jones has passed away in Melbourne following a long fight against cancer.
The news broke tonight with outpourinfs of grief breaking out all over social media. Spencer is survived by his wife, Angie.
A member of Beasts of Bourbon, The Johnnys, Paul Kelly and The Coloured Girls, Hell To Pay, Chris Bailey and The General Dog, Maurice Frawley and The Working Class Ringos, and Sacred Cowboys and a solo artist with 10 albums to his own name. Spencer was one of the Australian underground music scenes's leading lights.
Born in Te Awamutu, New Zealand, in 1956, Spencer moved to Melbourne in the mid-'70s and played with Cuban Heels among others before a shift to Sydney where he joined cow punks The Johnnys.
Carbie Warbie Photo
The Johnnys became one of Australia's hardest-working bands, recording a debut album with producer Ross Wilson. Spencer formed the Beasts of Bourbon in 1983 as a side project and achieved fame and notoriety in Australia and overseas. He remained one of a handful of constant members of a constantly changing line-up.
Jones issued his first solo album on Redeye in 1994 and went on to produce an amazing body of work.
When news broke of his illness, musicians around Australia organised benefit shows. News that his condition was terminal sparked similar fundraisers earlier this year. Spencer's last public appearance was at a benefit show for his late Beasts bandmate Brian Henry Hooper in Melbourne on April 13. He went on to play a guest spot with Kid Congo on May 12.

We'll post details of the funeral when they become available.
Tags: beasts of bourbon, spencer p jones, the johnnys, vale