Win an ME 262/Trans 262 LP package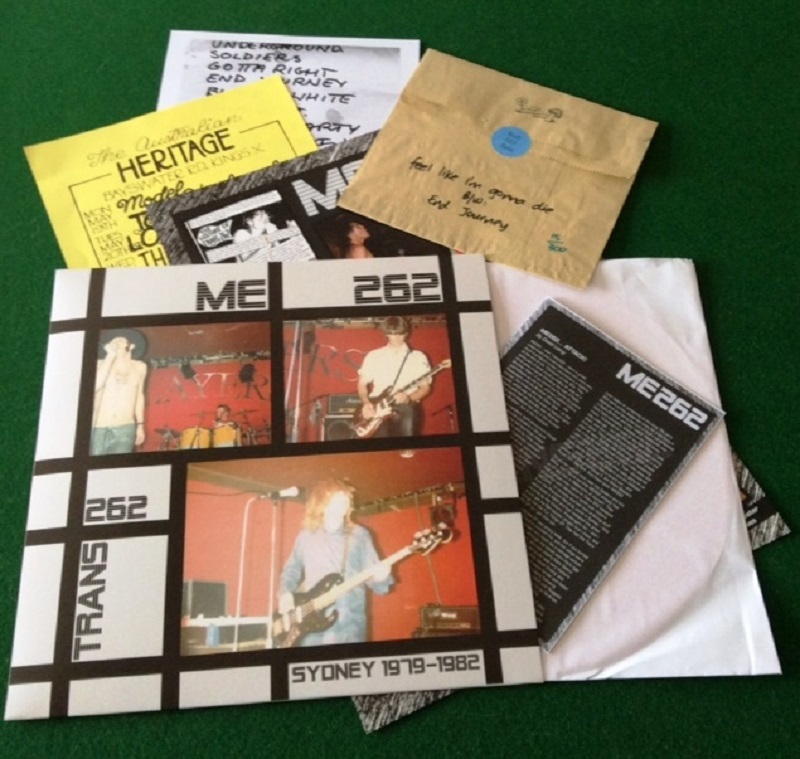 Those folks at Buttercup Records have done themselves proud again, digging up the recorded artefacts of another lost Australian underground band and putting them out there in a deluxe vinyl package.
"Original 7" /Demos LP + 7" Flexi-Disc" compiles the EP and demos of Sydney underground band ME 262 (later Trans 262) and you can win one of two copies with us.
ME 262 followed on from the initial wave of bands springing up in the wake of Radio Birdman, The Other Side, Hitmen and The Visitors. The Buttercup package compiles their "Don't Hold Me Down" EP from 1982 and a swag of killer unreleased demos, produced by Rob Younger.
It's an LP (orange or blue vinyl) with An A3 poster, reproduction set list and handbills, with a 16-page mini booklet(notes from David Laing and Steve Lorkin and Interviews with the band), filled out with a download code and flexidisc single.
To win one of two hand-numbered packages from this run of 300, simply name member of ME 262/Trans 262 and a band that they played in. Include your full name and postal address.Enter This email address is being protected from spambots. You need JavaScript enabled to view it..

(We have reports that the link doesn't work for some people. If that's you, send your entry to This email address is being protected from spambots. You need JavaScript enabled to view it. and put Contest in the subvject line.)

We'll post the names of winners in a week's time. Meanwhile, you can drool over the Buttercup Records package – or cut to the chase and order a copy, as they won't last long – here.