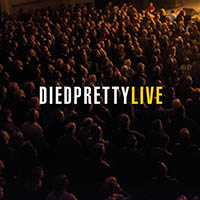 Died Pretty Live – Died Pretty (Citadel)
Live albums were things a band pulled out of its collective arse when members were short on ideas and had "contractual obligations" to a label. These days, they're a quaint anachronism in a market that treats digital singles as a currency.
The only contractual obligation Died Pretty has these days is keeping their record label boss and manager, John Needham, in the lifestyle to which he is accustomed (that's a joke, John), so a live recording of a February 2008 performance of the cross-over album "Doughboy Hollow" at Melbourne's Forum Theatre is probably of interest only to diehard fans.
Guilty as charged but thousands of others will take the same plea.
Details

By

The Barman & Steve Lorkin

The Barman & Steve Lorkin