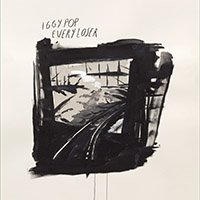 Every Loser – Iggy Pop (Atlantic/Gold Tooth)
Best Ig album I've heard in a while.
On the other hand, after reading this you may be a bit peeved with me.
Hey, it's just my opinion. You?
You can go jump!
Ha!
Having just finished a review of Michael Plater's new LP, "Ghost Music", I'm in a kind of "blown away" mood, which I initially thought perhaps isn't the right headspace to be if I'm gonna review Iggy's new LP.