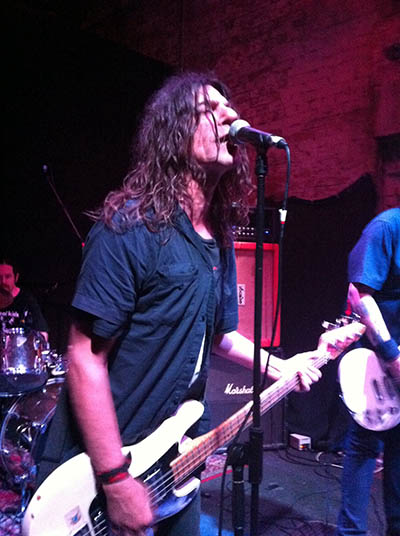 Exploding White Mice and Pro-Tools bassist Andy MacQueen has unexpectedly passed away.
A fixture on the Adelaide live scene, it's understood Andy had complained of abdominal pains recently. Bandmates were understandably too upset to comment further but Jeff Stephens from the Mice posted this on his own Facebook page at 9.30 tonight:

All of us here in Exploding White Mice are utterly shocked and heartbroken at the passing of our dearly beloved Andy. Our deepest condolences go out to his family and to everyone who knew him. We love you Andy.
The Exploding White Mice reformed last year, playing two shows in their home town of Adelaide and making another appearance at the River Rocks festival in Geelong, Victoria. It's understood plans were underway to tour more extensively.