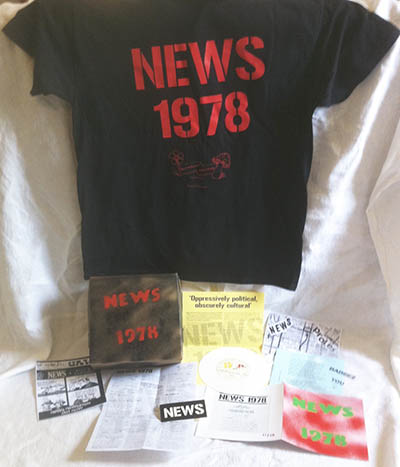 Mark Littler from Sydney is the winner of our contest to win a "Dirty Lies" single and T-shirt pack for Aussie punk News, from Buttercup Records.
Mark receives a copy of the News seven-inch in a spray-painted box with a News T-shirt, sticker, inserts and flexdisc.
Mark correctly named Adam Five (aka Gavin Quinn) as a member of News and Babeez.
If you missed out, there are quantities of some of the editions of the News single pack available from Buttercup Recordshere.