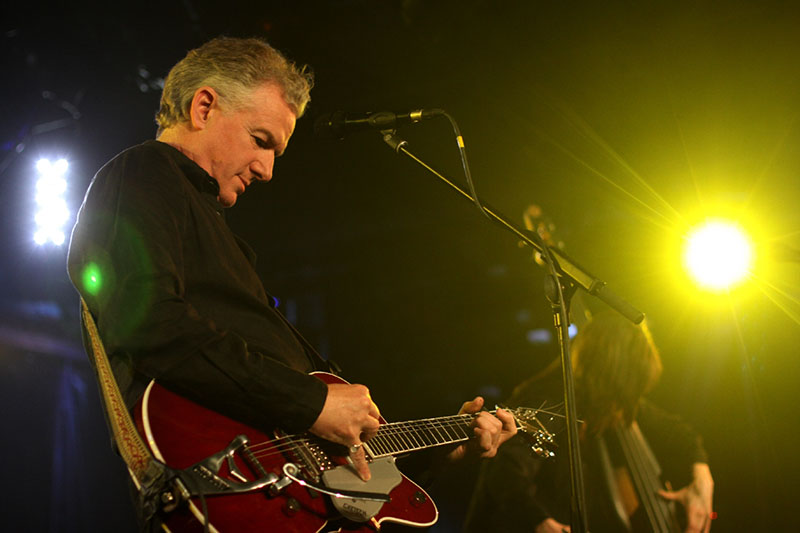 Gergely Csatari photo.
"Nocturnal X"
Mick Harvey and the Intoxicated Men
Gemini 4
Harry Howard and the NDE
Tiamo 3
Primo!
Melbourne Museum, Friday, April 5 2019
Upstairs at the Melbourne Museum hosts a local exhibit, a collage of images, dioramas, reportage and oral testimonies from the city's post-invasion history. In a corner of the exhibit can be found a movie telling the evolution of post-war Melbourne, from the faceless images of businessmen in John Bracks' Collins St, 5pm painting, to the vibrant, cosmopolitan metropolis of the present day.
A black and white photo from 1979 shows five youths staring at the camera, sullen, callow, defiant and charmingly obnoxious. The adult voice of one of those rebellious kids talks of the change in Melbourne's character: Mick Harvey, Boy Next Door, Birthday Partier, Bad Seed. Back in the day, Harvey intones matter-of-factly, the inner-city was a cultural backwater.