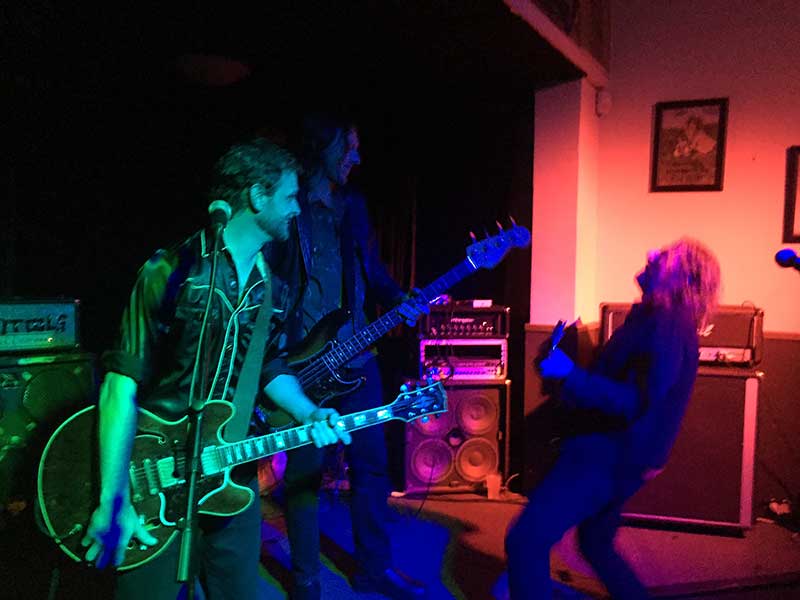 Leadfinger rocks out. Adelaide slumbers. Mandy Tzaras photo.
It's going to take a while to recover from this weekend. Each of the bands above play very different rock from each other, and were all well-suited in the line-up. Curiously, at each gig I was reminded of the late Darby Crash.
Friday night gigs are always a bit weird as so many of today's musicians have day jobs. So, for example, they finish a week's work and, instead of coming home to a beer or four and a chewie, people have to hurry home, put their gear together, get their stage concentration going and head out the door.
So a Friday night gig has all the makings of tired people fucking up and so on; for myself, I have work the following day, so I have to curtail the popping of champagne corks (cue: mock-chorus of "aaww" followed by a hail of empties).