At first, second and third glances there are copyright problems all over this CD EP. And that's just the cover. This is wonderful.
Inside we have three beguiling, entrancing tunes - the title track, "Vice City Cop" and "Space Lounge." Your intrepid reviewer has been exposed dancing to all three, and even bouncing around in an Adelaide radio station studio to "Let's Go To A Disco!" Is it a band or an individual? These days you can't tell.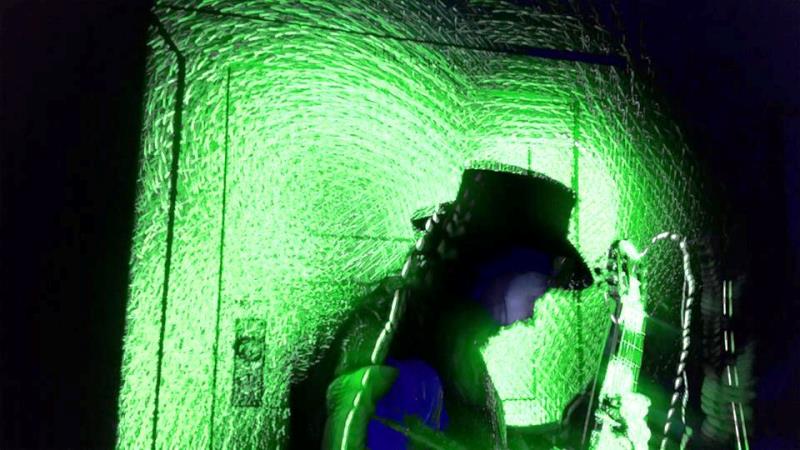 It is my great privilege to interview the elusive Chris Spud at his home. Who? You may ask. Among other things he's a member of Fear and Loathing, who might just be Adelaide's most seminal band of the last 30 years. He's also a solo artist in his own right with persona like Captain Spud producing quirky music that spans the genres of exotica, punk and electronica.
Chris Spud's home: It's the kind of neat and tidy which frankly gives me a headache, yet is essential for Chris and Mrs Spud to live an orderly life while creating … a certain kind of chaos. A sheep's skull peers in through the window…a pricey artwork leers down like the bottom of Poseidon's trunks…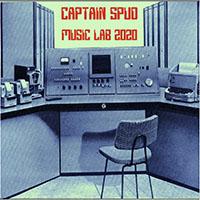 Music Lab 2020 - Captain Spud (self released)
As you may gather, "Captain Spud" is a pseudonym.
No way the bishop held up that squalling, red-faced brat, smacked it's ugly arse and plunged it face-first into the font, intoning: "I christen thee Captain Spud". Kid might've drowned, for starters. Awkward questions might have ensued. Simply hours of paperwork. Remember, pop kids, if you're going to go into the Catholic faith, don't drown the little shits. More trouble than the brief pleasure it might give.
Speaking of starters orders, I find in a cursory search for the great man from Adelaide (he's been a musician and music-maker for over 40 years) references to a blogger ("Captain Spud is Amazing" - I'm sure he is, hem-hem), several YouTube channels (including a chap who paints little dolls, and a chap blowing stuff up on a vidgame), a pseudonym for a gamer (still not the great man) and would you believe - a racehorse ("a three-year-old gelding by Toronado out of the Street Sense mare, Dane Sense") once owned by Danny Frawley (a kicker of balls, apparently).
This Captain Spud chap, with his mildly alarming synthetic-bop is in the alternative charts down here in Adelaide with this CD single. This could mean anything. What it actually means is that Spud has done it again.
While I believe that men like this should be surging up the charts, exposing the dross and bogus aspects of the entertainment industry, the reality is that gorgeous little tunes like this, with its toyland-'60s-musical aspect placed in a modern context … don't.