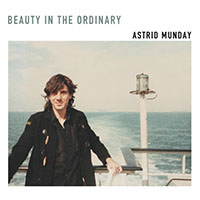 Beauty In The Ordinary - Astrid Munday (Behind the Beat)
Catharsis through music is not new but Astrid Munday manages to weave a dignified and reflective joy into "Beauty in the Ordinary", a tribute to her departed husband Tony Cohen.
It's been 14 years since her last album and three since the passing of Cohen, one of the greatest producer/engineers to occupy an Australian studio in the last four decades. If you've heard an album by the Beasts of Bourbon, Hunters & Collectors, The Go-Betweens, The Cruel Sea, Dave Graney, Kim Salmon, the Birthday Party or the Blackeyed Susans, chances are that Cohen had a hand in it.