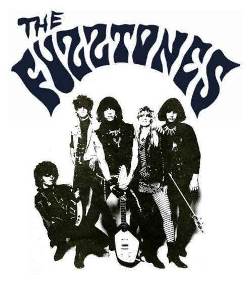 That most durable of bands from the '80s revival of acid punk, The Fuzztones, are primed for a bumper 35th anniversary year with a European tour and a flurry of record releases.
UK label Easy Action is releasing the 5-CD boxset "Psychodrama" any tick of the clock now. It will include several previously out-of-print classics, with some new artwork, new photos, liner notes and bonus tracks. Also included will be a 7" single of the infamous Live with Screamin' Jay Hawkins & The Fuzztones EP, as well as a Fuzztones DVD capturing one of the band's greatest performances. It is available for pre-order here.
Not to be outdone, US label, Cleopatra, will be releasing a 3 LP boxset entitled "Alive & Deadly", which includes the Screaming Jay & Fuzztones 12" EP, "Fuzztones Gonn Primitive" (The Fuzztones & Craig Moore LIVE!) and a never-before-released live show from 1984 featuring several songs the band never recorded.
Last but not least, Germany's Houndgawd label will be re-releasing the classic "Lysergic Emanations" LP on vinyl, including bonus tracks from the 1985 John Peel radio sessions. An August release date is planned.
Watch the I-94 Bar for live dates.