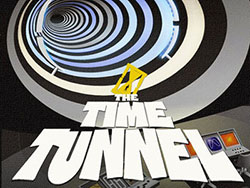 We're hopping back into the Time Tunnel...this time to dig up a late-'90s interview with late Stooges guitarist RON ASHETON by KEN SHIMAMOTO.
It was November 1998. Ron was at his home in Ann Arbor, Michigan. He was talking up the prospects of a release and possible tour by supergroup Wylde Ratzz, off the back of the movie "Velvet Goldmine" for which they'd supplied some of the soundtrack. It failed to materialise and the J Mascis collaboration that helped ignite the Stooges reunion was also in the future.

The interview is one of the most revealing Ron Asheton pieces up until then, laying to rest some misconceptions about his attitude towards fellow Stooge James Williamson, and showing him to be a musician who fervently wanted to not only express his own music as much as reclaim some of his old band's legend.