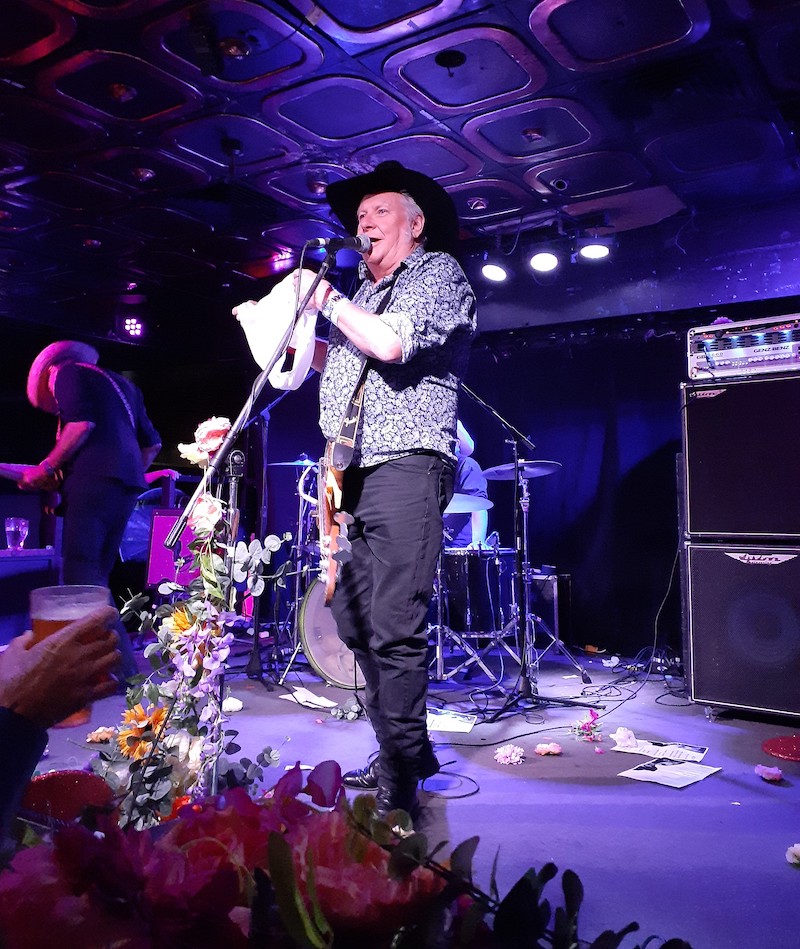 Hoody from The Johnnys revels in a pair of undies last seen on a stage when Tom Jones played Marrickville Bowlo.
The Johnnys
Molting Vultures
Jupiter 5
Marrickville Bowling Club
Friday, February 14, 2020
After a hard day of work at the end of the week, the temptation to see three A-class bands at Marrickville Bowling Club was hard to resist.
I don't usually plug bistros but I have to say that what might appear to be basic club or pub food was done exceptionally well at the Bowlo. Hats off to the Marrickville Bowling Club for having a fantastic diner.
After that meal and time well spent watching planes from around the world fly over as the sun set over the greens of the club with a Young Henrys Newtowner beer in hand, it was time to see Jupiter 5.