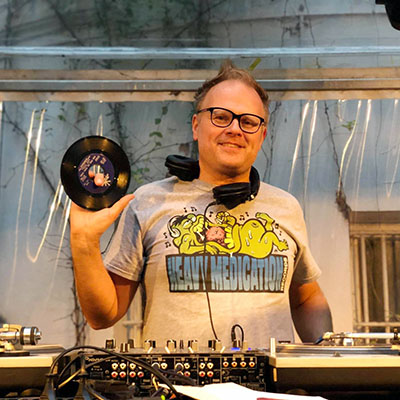 DERRICK OGRODNY
Heavy Medication Records honcho
Warsaw, Poland

To be honest, 2020 wasn't too big of a train wreck for me. I generally work remotely, so there was no adjustment to the joys and pitfalls of working from home. Even though live concerts were few and far between, I still managed to catch a few great ones before the gates closed. (Poison Heart's Ten-Year Anniversary gig and an aurally hallucinogenic set by Brazil's Rakta come to mind.)
Alas, some long-anticipated plans got scrapped (some well-paying DJ gigs, a Heavy Medication LabelFest with Puffball and Hell Nation Army in Berlin, travelling somewhere to catch Pat Todd & the Rankoutsiders on their European tour), but new plans rose out of the ashes of the fallen ones to make the best out of a bad situation. But more on that later…
Here are some things I dug in 2020:
1.) Smalltown Tigers "Five Things" mini-album(Area Pirata Records)
Loud guitars, catchy tunes and simplicity have always worked in punk rock's favor, and these three Italian chicas (sorry, regazze) follow this recipe while mixing in their own sonic special sauce through the eight songs on this tasty debut platter. The Ramones and Runaways are obvious reference points (especially Valli's gritty Joan Jett growl), but these Tigers manage to sound both ferocious and sweet at the same time. The no-frills execution and earworm-quality of the songs kept me playing this mini-LP on endless repeat. Listen up here.