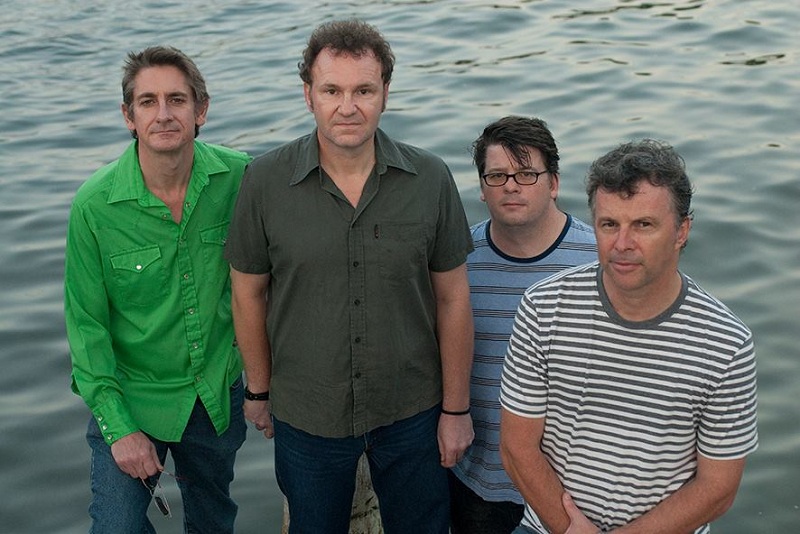 Christian Houllemare (centre) with the reformed Happy Hate Me Nots, with the author, Matt Galvin, next to him, second from the right . Mark Roxburgh photo
It's hard to remember how I first got to know Chris Houllemare. Was I a fan, a friend or a bandmate?
I was 15 when The Happy Hate Me Nots released their first two singles, in 1985. I saw them by accident at the Strawberry Hills Hotel after walking down Foveaux Street (fuck, EVERYTHING is French this week) from a World Series Cricket one-dayer, and I used my bus pass as ID to get into a gig at Hurstville Master Builders club not long after.
I was smitten. It was kinetic, real lyricism, real heart, really fucking fast. All at once.