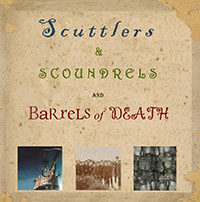 Geof Holmes is a name you should know, but the reality is that he's unfamiliar to anyone outside a tight circle of Sydney musicians and followers of a certain vintage.
Holmes was one of the guitarists with Evil Roomers, the 1977 precursor to seminal Australian band X. With his close mate Ian Krahe on guitar, Steve Lucas on vocals and Ed Fisher on drums, they were in rehearsals when joined by bassist Ian Rilen, already on his way out of Rose Tattoo.
For various reasons, that line-up of Evil Roomers never got out of the practice room. Rilen, Krahe and Lucas would hook up with ex-cop Steve Cafeiro on drums to form the first line-up of X. Holmes went on to join Lucas, Rilen and Fisher in a potent 21st Century line-up of X. Last year, he sat in with the Lucas-only version of the band in Sydney for one song.