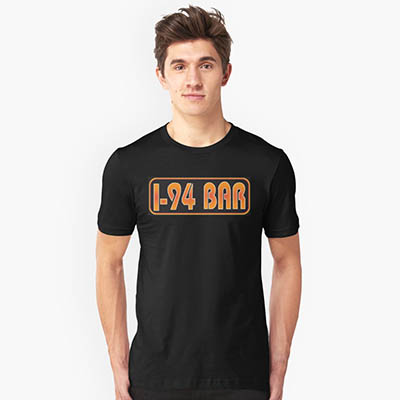 Following requests, we've re-launched a range of quality I-94 Bar merchandise at very affordable prices.
T-shirts, coffee mugs, scarves, leggings and household wares are now available - with no margin applied for a limited time, to make everything as cheap as possible.
If you want to be the first Barfly on your block to be sporting apparel that spells Real Rock Action, let your mouse do the walking and go here.