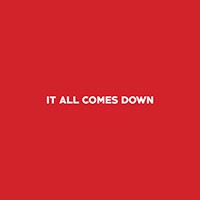 A couple of historical reference points: Ken Russell, director of the cinematic version of The Who's Tommy, lurching excitedly toward politico-cultural polemic. "Townshend, The Who, Roger Daltrey, Entwistle, Moon could rise this country out of its decadent, ambient state more than Wilson and those crappy people could ever hope to achieve." The second, Old Grey Whistle Test host Bob Harris, his sanctimonious attitude almost as dominant as his pearly white teeth, dismissing The New York Dolls as "mock rock'".
I first caught Jackson Briggs and the Heaters last year at the Yarra Hotel in Melbourne's Abbotsford. A tiny band room out the back, the full complement of band members unable to squeeze onto the notional stage.

Driving riffs, one guitarist secreted on the right-hand side of stage, weaving elegant licks like a artisan putting the finishing touches on a roughly hewn rock'n'roll tapestry. James McCann had encouraged me to get along and see them, and I knew why.