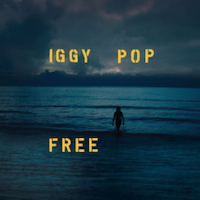 Let's get the obvious ones out of the way first, shall we?.
Firstly, after what he's done in the past, Iggy is entitled to play whatever music he wants. Any outstanding debts have been repaid. In full. And with interest. He can be as indulgent as he wants. Except for that cover of "Michelle". Or "White Christmas". Oh boy.
Secondly, if his solo career doesn't stack up against what he did with the Stooges, that's almost certainly because most other people's best work doesn't, either. Being an ex-Stooge can be both a blessing and a curse.