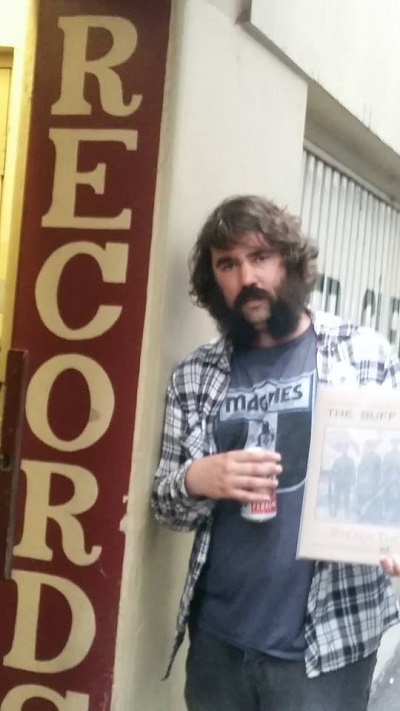 TOP 11 ALBUMS
Eddy Current Suppression Ring - All in Good Time
Nine years is a long time between drinks, but this was well worth the wait. For my money the most important Melbourne band of the last 20 years returns with an LP up there with their first two albums. In true Eddy Current style this LP just all of a sudden dropped out of nowhere, with no shows and little media presence to promote it. Garage rock the way it should be, messy but tight, loose and fast and songs ending whenever it feels like that's enough.
Hexdebt- Rule of Four
Punk meets shoegazing with social'political messages that come straight in your face. The long awaited debut LP of Hexdebt backs up their reputation as a killer live outfit
Cereal Killer – The Beginning and End of Cereal Killer
The first and last long player of this Geelong supergroup. I saw 'em live a few years back with feedtime and was blown away, so was keen to hear the LP as I wanted to see how that stage show was put on record. The LP has plenty of the power of the live show, combining elements of garage, punk and electro, one of the most fresh and finest releases of 2019.
Plastic Section - Trouble is Our Business
Sun City meets John Spencer. Killer '50s guitar and vocals, two ripper instrumental tracks and only one song cracks the three minute mark. Its sounds old but in a new way, powerful but not flashy guitar. Singer-guitarist Ben Edwards sounds like he could ave played with the Killer himself.
Mick Trouble- Here's the Mick Trouble LP
Thanks to Ritchie Ramone at Strangeworld for putting me onto this. Was amazed this came out this year as I thought it was a lost Television Personalities recording. One of those gems I would only discover via the man behind the record store counter. Buzzcocks style harmonies meets the storytelling of Wreckless Eric.
Imperial Wax - Gastwerk Saboteurs
Pete Greenway, Dave Spurr and Keiron Melling had been the core of the Fall for the last decade of the band's existence until the passing of Mark E Smith. The three lads hooked up with Sam Curran to make an LP their old taskmaster would ave been proud of. It's not the Fall, but without MES how could it? Theres certainly elements of the Fall in there but the lads ave their own approach and ideas, much like the Fall, taking a simple idea and expanding, taking rock music to new places.
Wild Billy Childish & CTMF - Last Punk Standing
With the exception of Mark E Smith no one has given me more joy then Billy Childish. Pretty much every year theres an LP with the name Childish that appears in the top 10 list. The mans a hero of mine. On top of the massive discography of amazing albums, what I love about him is the fact the man just gets on with it. Bangs out two LPs a year, with just two, if that, chords and bangs out a record in one take. No overdubs no time for being precious, just doing it and doing it well. I wish I had this talent and discipline.