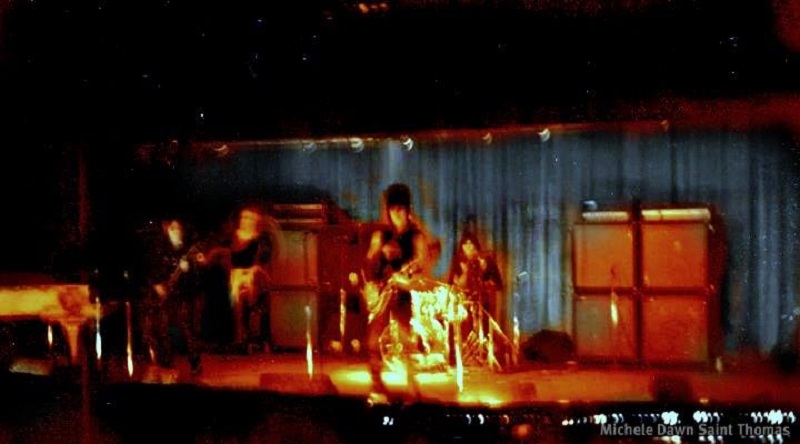 The last Iggy and the Stooges show. Michelle Dawn Saint Thomas photo.
I was oblivious to it at the time but the signs were all around. The counter-culture scene in early '70s Detroit was in a state of free-fall, towards a tragic demise from its epic creative height of the '60s.
Plum Street's attempted bohemian arts colony had completely collapsed, along with efforts by local artists to establish a street fair on Woodward Avenue similar to that in Montreal. The existing brick and mortar business were strictly opposed to this effort, in the belief that when people came downtown the local artists would seize profits from the larger stores of the establishment.

Problem was, people were just not venturing downtown like they used to. Life had changed. Two major aspects, one, the "white flight" exodus, and two, the high crime rate, were keeping people away from Detroit. Plus, something new was on the horizon: the suburban shopping mall. Why travel beyond your neighborhood community when all could be found locally?