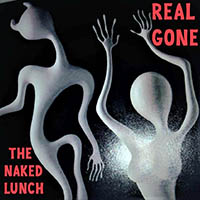 Real Gone - The Naked Lunch (Aldora Britain Records)
Surf punk pop is alive, The Naked Lunch has a new single out - and what a bloody good tune it is. "Real Gone" is so catchy. A different version was recorded and released by an earlier line-up back in the 1980s and the song was written by Tony "The Kid" Robertson and Died Pretty legend Ronald S Peno.Play it loud. This is what Sydney's underground surf rock was/is all about.
The line-up of The Lunch boasts some of Australia's finest musicians: Tony Gibson on guitar, Murray Shepherd on drums, The Kid on bass and Steve Beaves on vocals. It's a brilliant single to follow 2019's "The Naked Lunch" album. The second album is on its way and has the same name as the single. "Real Gone" is real gold and I am so looking forward to hearing the long player. The song is available in digital format here.