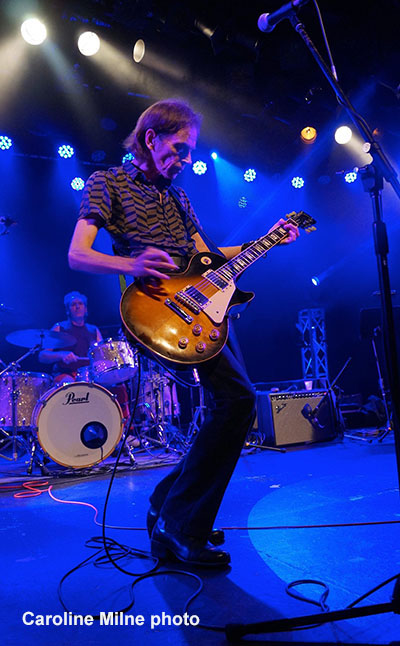 In no special order:
1. The Damned at The Triffid, Brisbane, March 15
A school night: Wednesday. The Mesmerisers go on at 7.30pm to a packed house. We carve, the crowd makes us feel like they are there to see us. The Damned 's tour manager remarks that he has never encountered a support band being granted a bottle of Gordon's gin as part of their drink rider: another milestone ticked.
The Damned play for two-and-a-half hours - brilliantly. They are a big hit with the audience - and with Captain Sensible back in the band, they could hardly miss.
2. Perfect Match
Now I do know where she comes from: Banyo. I've got a Date with a Banyo girl, tonight.
3. Died Pretty, Radio Birdman and The Mesmerisers at The Tivoli Theatre, Brisbane, June 23
The crowd have all turned up early and turn on to us straight away. Died Pretty get better every time I see them. They always were a fantastic band.
4. Perfect Purchase
My Zoom H5 portable recording device does everything i wanted it to.
5. Gap Farmers Markets, Brisbane, June 25
Andrew Ross and Co sure know how to put on a festival . We go on before dusk. I wear my sunglasses for half the set. Michael again chooses the right shirt for the occasion.