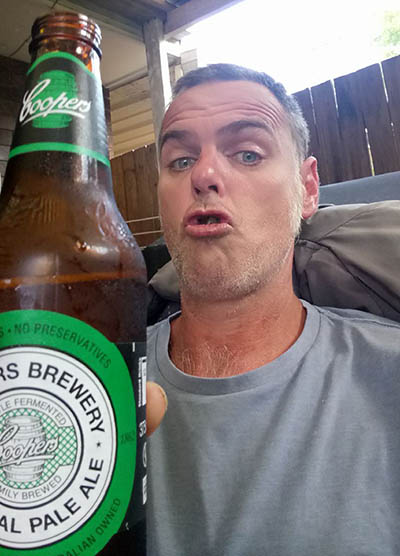 GRAHAM STAPLETON
Blogger and punter
Mermaid Beach, Queensland, Australia
Now, I'm just a punter, not someone you'd all know, but I like my music and you've probably noticed me posting or commenting here or elsewhere, so here's my top 10 of 2020 in no particular order.
1. MONDAY EVENING GUNK
A real breath of fresh air for people locked down over the world, great conversations, reviews, and live music streaming to the masses for free, and enjoyed by the few lucky people that could attend the shows.
2. OUTTA SPACE PRESENTS
There must be something in the water on the Central CVoast of NSW, 'cause Milly D'Alton and Adam Brzowski and crew have released some great LP"s and 7"s through their label OUTTA SPACE PRESENTSthis year. I've gotta head down to Woy Woy and check out their new venue Link & Pinas well sometime.
3. VINNIE'S DIVE BAR
Ha! Who woulda thought in the rundown Crackhead Central of Southport, Queensland, here'd be Resch's Silver Bullets at a discounted rate (if you know, you know). Wish they still had draught on tap though. Anyway, probably one of the first venues in Australia to welcome back live music, and they've really been "thinking out of the box" by recently opening a record and other merch store in the venue, so grab some cool vinyl whenever you pop in.