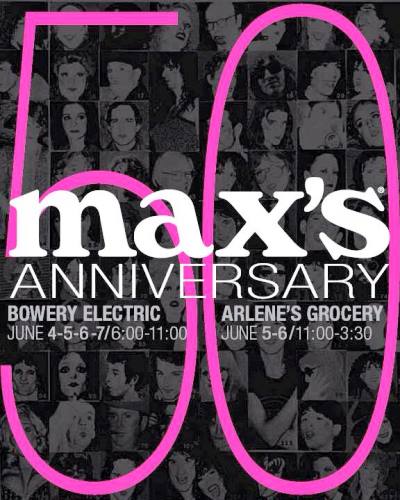 Max's Kansas City was one of the legendary New York City scenes of the 1970s, home to Andy Warhol's crew and a musical stamping ground for the Velvet Underground, Heartbreakers, Iggy & the Stooges and countless others.
It's the club where Iggy met David Bowie and had his career fortunes revived, Debbie Harry waited on tables, Patti Smith went star-spotting and the Lou Reed era Velvets played their final shows.
Former Max's promoter Peter Crowley is hosting a 50th anniversary round of shows from June 4-8 and the line-ups feature some of the best that what's left of the old-school NYC underground scene.