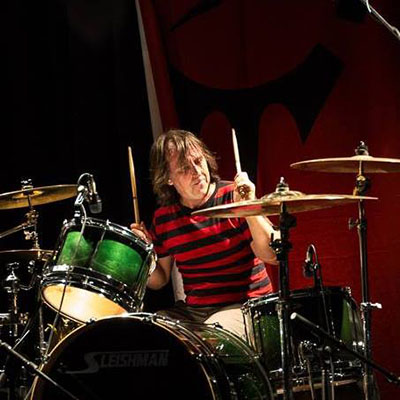 OK, in no particular order - and probably not 10 of them either
Råttens Krater "URRAH!" (Conquest Of Noise)
Stoked to release this gem. Slightly demented noisy punk rock from Sweden. Thankfully none of these blokes are parading fucking mullets. You can hear plenty of different influences from The Misfits, The Wipers to The Hives
Marvelous Mark "Buzzin'" (Drunken Sailor)
A bunch of unreleased demos & ep's combined to make this great album from ex Marvelous Darlings guitarist. He's a power pop writing machine. This is no pedestrian piss poor pop effort, which I see plenty of. Plenty of 90's influence going on here from Dinosaur Jr, Teenage Fanclub to Big Star.
The Cowboys "Volume 4" (Drunken Sailor)
Killer lo-fi garage punks from Indiana. There's some real bangers on this one. A total grower. All kinds of shit going on here from The DK's, Thee Mighty Caesars to Devo. Make your own mind up.