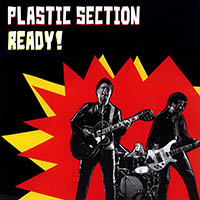 Ready! – Plastic Section (Outtaspace)
Self-consciously retro rock and roll bands can be a real problem. There are ones that overplay their hand and fall back on gimmicks. They almost always have a name with "Thee" appended to the front. And then there are those that apply their three chords with genuine regard for where the music emanated.
Plastic Sectionis part of a loose Melbourne aggregation of bands in the latter category; their peers are The Breadmakers, The Vibrajets and The Cha Cha Chas.Each faithfully plunders the past while applying their own take.