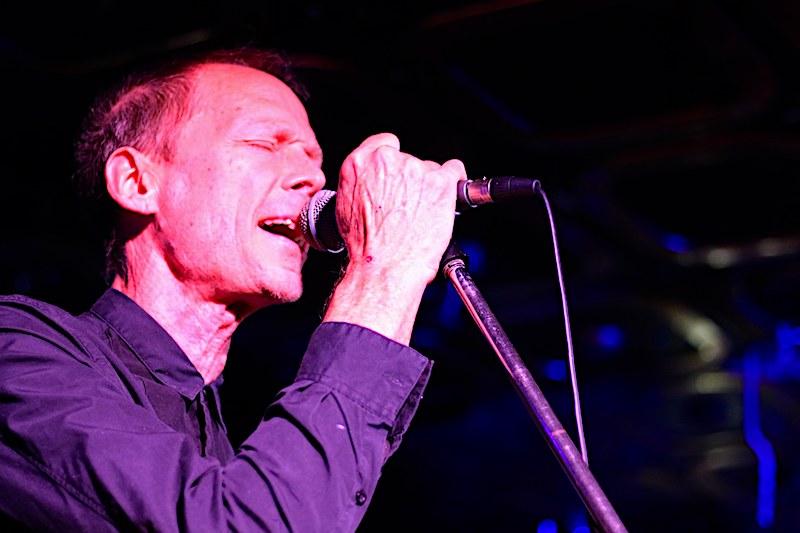 Greg Atkinson of Ups and Downs.
"Shake Yer Popboomerang 3" Sydney Launch
Ups and Downs
Halfway
The Aerial Maps
Marrickville Bowling Club
Friday February 29, 2020
Photos by Mark Fraser of Redback Rock
This isn't going to be one of those reviews where someone walks you through a song-by-song recreation of the gig. For starters, I've seen Aerial Maps once, Halfway never, and Ups and Downs twice. None of them are really big on song introductions either. So I have no idea what any of the tunes were called, besides a couple from the headliners.
I guess a dedicated reviewer would have gone and had a squiz at the set lists, or maybe bailed up a hapless band member, but to be honest I was too busy drinking with a dear friend I hadn't seen in ages to worry about that. So it's going to be more about the vibe, man, and a few observations I jotted down in a notebook.