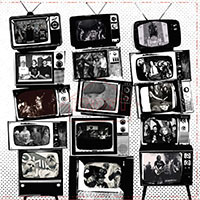 Short Fuse 3 - Various Artists (Wreckless Enterprises)
Fifteen songs from as many bands in 11 minutes. A punk rock barrage. Sounds like fun - and it is.
As you can tell from the name, this is the third in the series of concise and imperfectly formed, all-Australian compilation EPs from Wollongong label Wreckless Enterprises and it doesn't pretend to be anything it isn't in its headlong rush to the finish line: It's a punk rock speed dating party and you wouldn't want to be left on the shelf, would you?