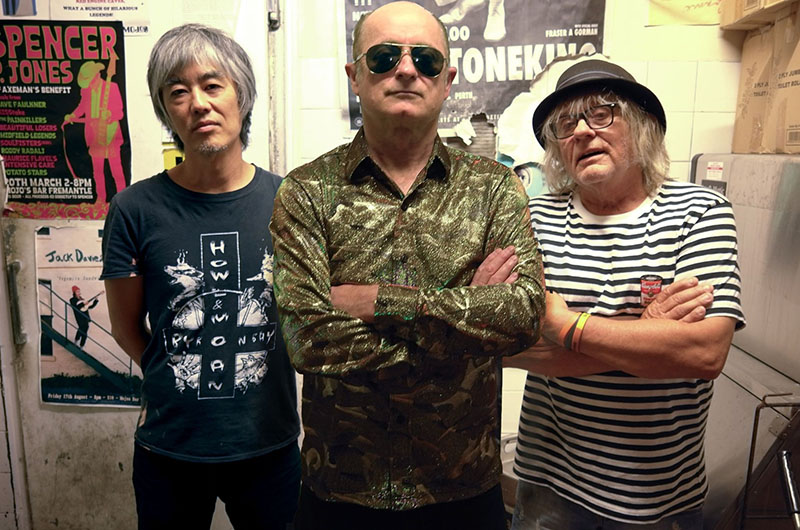 The Victims are now Ray Ahn, Dave Faulkner and James Baker.
Given the current restrictions on social gatherings, there is a certain irony in the story of The Victims' first gig in Perth in early 1977. Perth, by some calculations, the most isolated capital city in the world, didn't have a big punk rock scene. After all, this was the era of bland commercial radio, flaccid cover bands and conservative social attitudes.
When drummer James Baker, guitarist Dave Faulkner and bass player Dave Cardwell set up at the sharehouse in one of Perth's light industrial inner suburbs to play in front of 50 enthusiastic garage and punk rock fans, they'd pretty well captured the entire Perth punk market. But get that many people in a house right now, even to listen to a Ramones record, and you'd be breaking the law. Back then, all the audience cared about was that there were other people who felt the same way about music.
"Music for us was rebellion against the conformity of the city, being so isolated. Because everything we loved was so far away," Faulkner says.