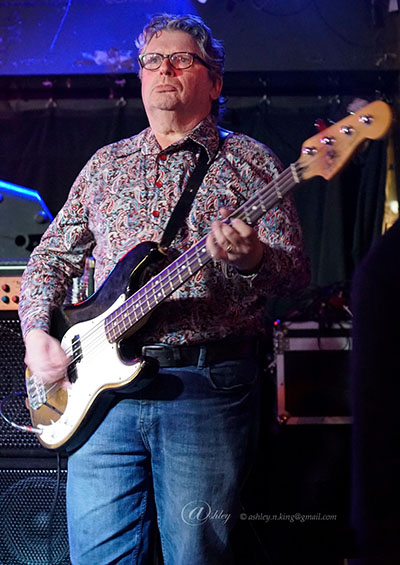 KEITH CLARINGBOLD
Bassist - The Smart Folk, The Amazing Woolloomoolloosers
Inveterate live streamer of gigs
Sydney, Australia

2020 Top Ten
1.) Sunnyboys warm up gig, The Pink Fits in support at the Factory Floor in Sydney
A big thank you to Steve Teece for tipping me off about this one. That sound, those songs, up close! The Pink Fits were great too.
2.) Nunchuka Superfly/Bitchcraft/White Knuckle Fever/Baby Machine/Beijing Bikini – Marrickville Bowling Club
As someone said to me, "so great to see so many women on and off stage".
3.) PopBoomerang night- Ups and Downs/Halfway/ The Aerial Maps – Marrickville Bowling Club
|A full house at the Bowlo. Halfway had one of the best live sounds I've ever encountered. Ups and Downs the icing on the cake.
4.) The Schizophonics/The Fangin' Felines/The Drop Offs- Marrickville Bowling Club.
Exciting garagey fun. The Drop Offs twin drum attack! The family that drums together. This was the last gig before the Covid-19 Sydney lockdown.