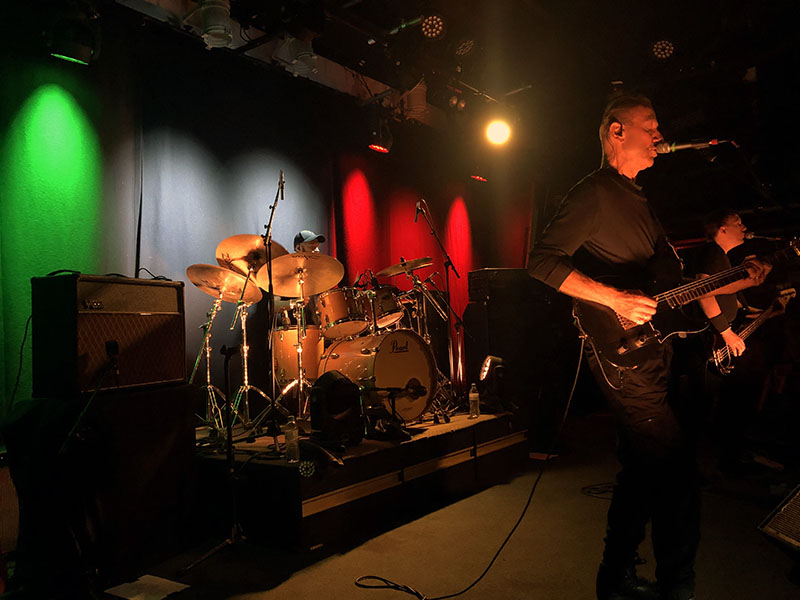 Hugh Cornwell & band
The Gov, Adelaide
Sunday May 5, 2019
Richard De Pizzol photos

It's a chilly sort of night and I really don't feel like going out at all.
However, I have made arrangements and shall honour them.
Bad Bob arrives, leans on his horn and I am dragged from my chamber to encounter my chum, all chirpy and smoky, in a dinky little white car and we zoom off, leaving dazed possums and alarmed cats behind us.