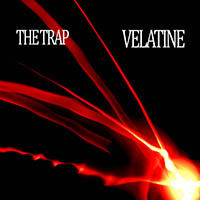 The Trap - Velatine (Spooky Records)
Store Atmospherics - Velatine (Spooky Records)
Well, pop tarts, you're all wondering what the fuck to do during lockdown (apart from fucking, fighting, boozing and drugging), so here I am to sprinkle sparkles of hope and joy...
This is my first and probably last music review for 2021. So this will be short, but sweet.
As I may have reflected, we live in a golden age of music, where the vast majority of what is popular is unbelievably smug and gittish.
Unlike, to take one label by way of example, Spooky Records (sometime home of such mainstays as The Beasts of Bourbon, 6 Ft Hick, Sun God Replica, Shifting Sands, The Braves, Spencer P. Jones, Brian Henry Hooper, Lost Talk, Harry Howard and the NDE, and a host more), whose releases are exciting, curious, intriguing and often downright addictive.